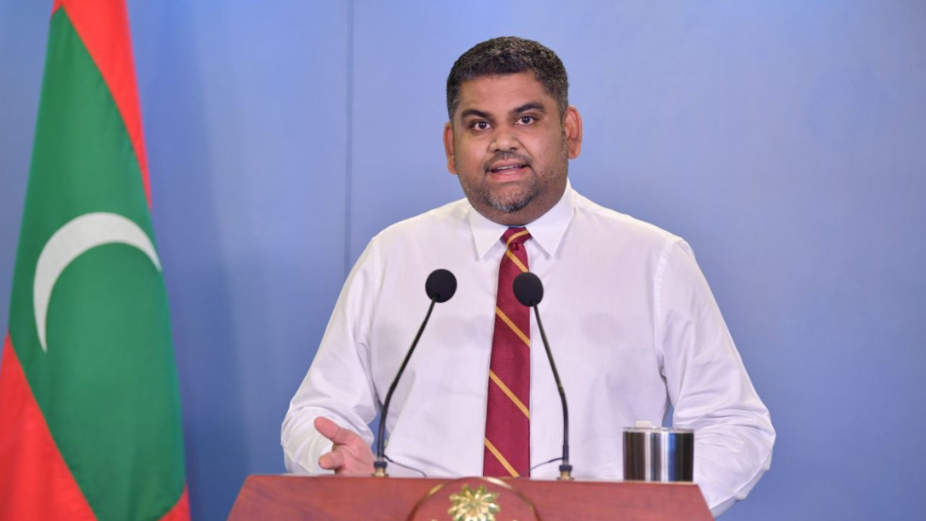 The Spokesperson at the President's Office Mohamed Mabrook Azeez on Wednesday revealed that the Maldivian economy has begun recovering much faster than initially forecast after the significant blow it faced following the Covid-19 pandemic in 2020.
Speaking at the virtual press conference at the President's Office, Mabrook noted how the Maldives was undergoing the worst economic downfall it had experienced in recent history due to the Covid-19 pandemic. Maldives' economy had plummeted about 26 – 29 per cent in the last year, the Spokesperson said.
Mabrook confirmed that the state had generated more revenue than it had initially predicted for in the first quarter of the fiscal year of 2021. He credited borders re-opening, as well as the rapid vaccination rates around the world, for the quick recovery.
The Spokesperson stated that as recently as last November, the government had predicted that the Maldives would only see about 600,000 arrivals in 2021; however, with the current trajectory, the Ministry of Tourism anticipates that over a million tourists will visit the Maldives this year. He thanked the frontline workers and dedicated resort workers for their invaluable role in getting the Maldives' economy back on track.
Highlighting key projects currently underway by the government, Mabrook said that with 1200 ongoing projects, the current administration has undertaken more projects in two years than any previous government had in the corresponding time. He revealed that in the last month, nine projects had been completed and that an additional seven projects, which includes hospital extensions, refurbishing ferry terminals and harbours, are currently underway. Longstanding problems such as waste management would be prioritised, and as such, legacy waste management systems have now been established in eight islands, with six more currently underway, the Spokesperson said.
During Wednesday's press conference, Spokesperson Mabrook answered questions from journalists and clarified many public interest issues that were brought up.