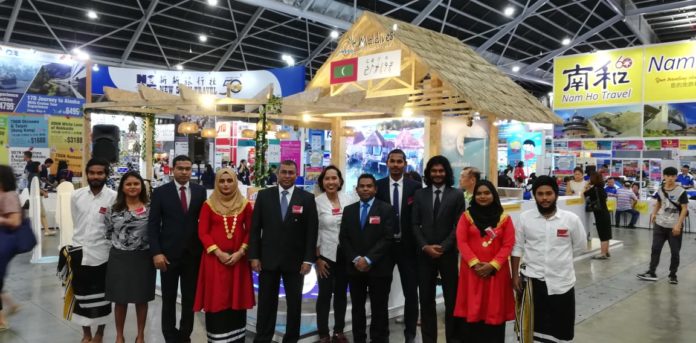 The Maldives Marketing and Public Relations Corporation (MMPRC) has commenced three-day exhibition at the NATAS holidays expo in Singapore.
The exhibition will be held from 2nd to 4th August in Singapore. The Maldives delegation is headed by Mr. Thoyyib Mohamed, Managing Director of MMPRC, along with five industry partners co-exhibiting with MMPRC.
"We are taking part in the NATAS holiday expo for the first time this year to promote Maldives as the most preferred destination for the ASEAN market. As the exhibition provides an ideal platform to market and network with ASEAN industry top travel trade partners and consumers, we believe it is a great opportunity to attract travelers from the ASEA market."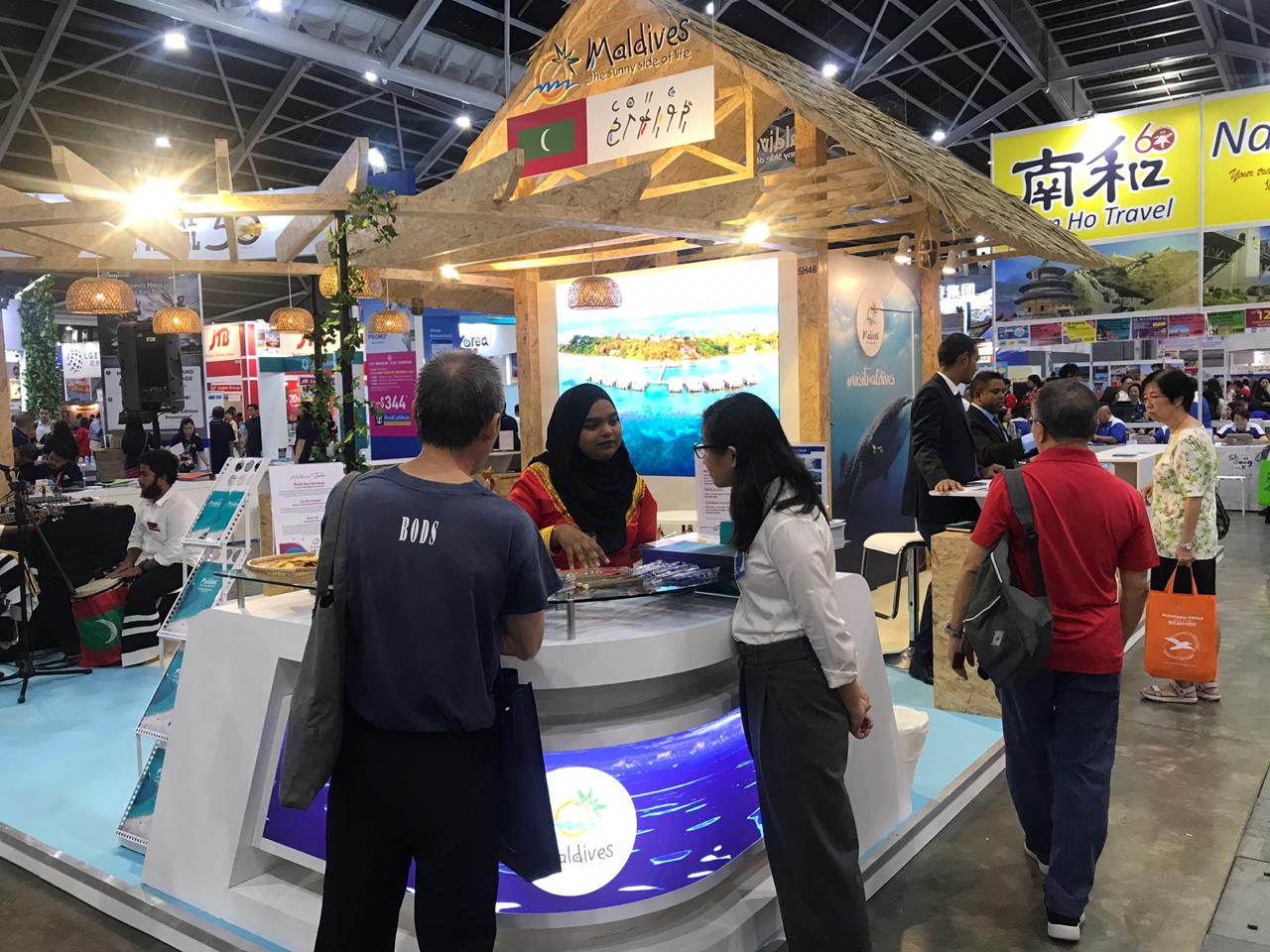 The Maldives stand, 5H46 at Hall 5, is built in a 54 sqm space depicting the identity of Maldives. During the three day exhibition, several activities are planned at the stand to interact with the visitors. It includes local food tasting, experiencing the Maldives – through virtual reality, with colorful underwater flora and fauna, swim with whale sharks or the serene sunny beaches of the Maldives and entertainment by local music band Clio.
NATAS travel fairs, launched in 1987, is a biannual affair that features different tourism products with best travel deals for the market. With an average of 2.4 million visitors attending the fair each year, it is one of the most popular travel fairs among Singaporeans.
From January to June 2019, tourist arrival from Singapore has increased 17.7 percent to the Maldives. As the ASEAN region is well connected to the Maldives and with the several marketing efforts in the region, we aim to increase the arrivals and create significant market exposure further.