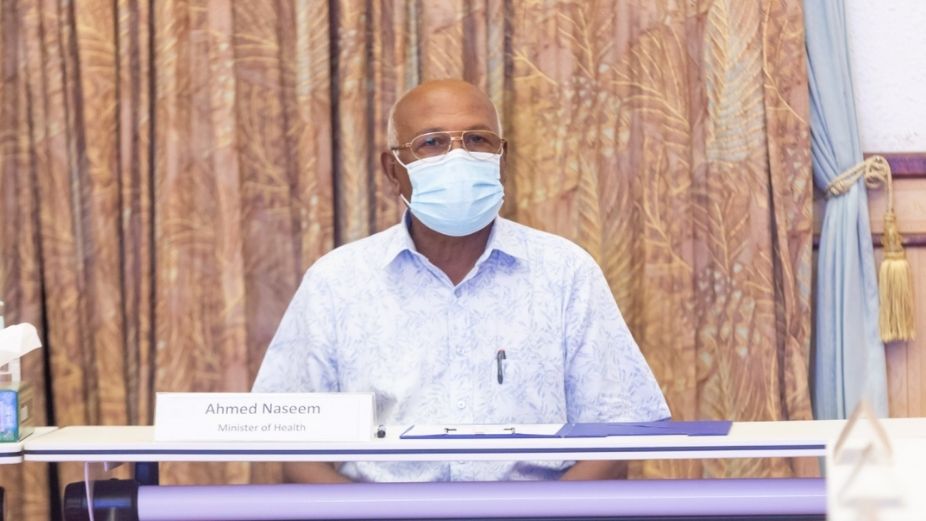 In relation to the COVID-19 pandemic, the State of Public Health Emergency in the Maldives has been extended until 28th February 2022.
A declaration signed by Health Minister Ahmed Naseem which was publicized on Thursday detailed that the extension was a precautionary measure taken under the advice of Health Protection Agency's (HPA) Director-General of Public Health Maimoona Aboobakuru, as the risk of a large scale community spread is still imminent.
Maldives is currently battling a surge in COVID-19 cases, fueled by the new and more contagious omicron variant. Health experts expect the cases to peak by the end of January or beginning of February. 
Maldives identified its first COVID-19 case on 7th March 2020, and declared a state of public health emergency over the pandemic less than a week later on March 12.  Since then, the state of public health emergency has been extended several times.
Health Protection Agency (HPA), on Friday, announced 2510 additional cases of COVID-19, increasing confirmed cases in Maldives to 130,599. With the new developments, Maldives now has 17,777 active cases with 49 patients in hospitals.