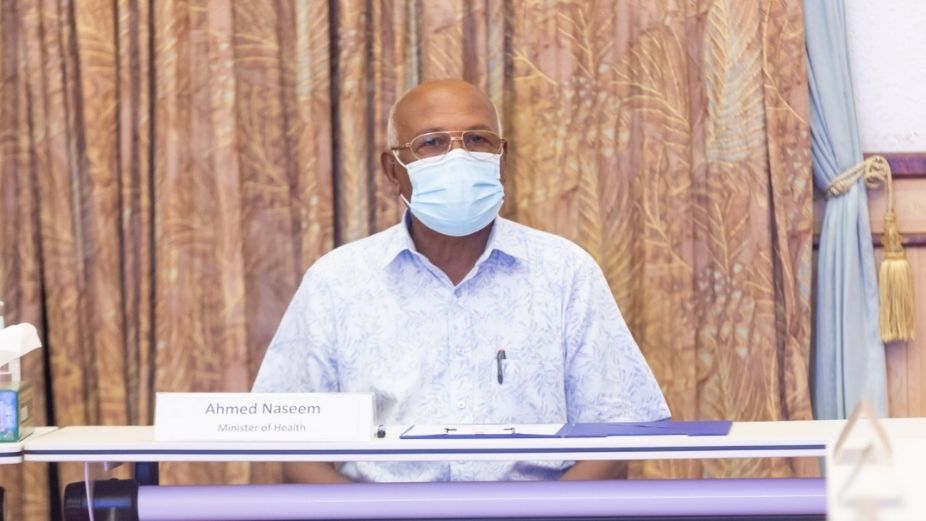 Authorities have extended the state of public health emergency nationwide through Oct. 31 to curb the spread of COVID-19.
Announcing the latest extension to the state of public health emergency on Wednesday, Health Minister Ahmed Naseem said that the Director-General of Public Health has advised him that the threat of a severe nationwide outbreak remained prevalent and that the Maldives needed to implement special measures to mitigate the threat and ascertain the health and safety of the people.   
Maldives identified its first COVID-19 case on March 7, and declared a state of public health emergency over the pandemic less than a week later on March 12.  Since then, the state of public health emergency has been extended several times. The latest extension order issued on September 1, expired on Friday.
Health Protection Agency (HPA), on Friday, announced 57 additional cases of COVID-19, increasing confirmed cases in Maldives to 84,866. With the new developments, Maldives now has 1,548 active cases with 24 patients in hospitals.