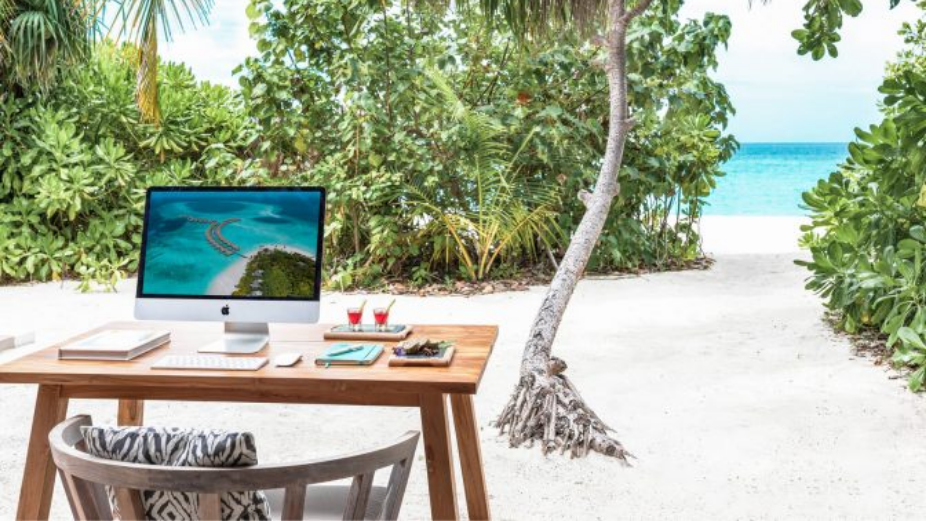 While working remotely has become the new norm, the idea of swapping home offices for some sunshine and sandy beaches are becoming increasingly popular. So it comes as no surprise when Maldives lands the listed of the top 15 countries for digital nomads in 2021. This was revealed by a recent study created by Club Med of the best places and countries around the world to become a digital nomads.
Factors considered by the French travel and tourism operator, Club Med included temperature, cost of living, internet speed and number of activities available in the destination. The top 10 countries in the list were from Asia. The Maldives, with its renowned island setting, came in at fifth position.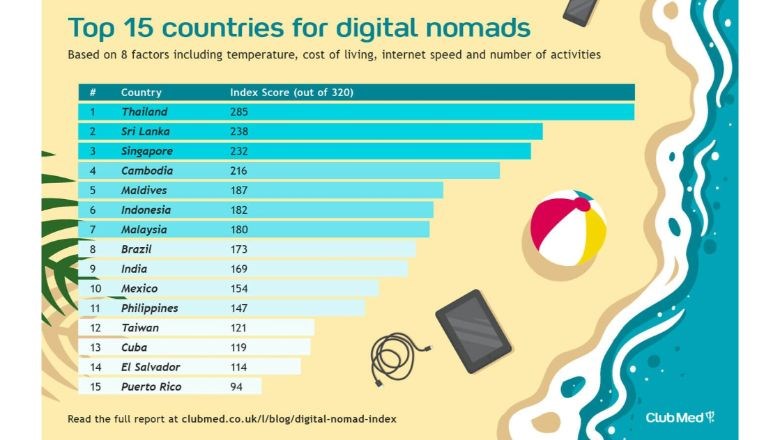 Photo Credit: Club Med
Asian cities has also performed well in Club Med's top 20 places for digital nomads, based on similar criteria as the top country list. Male', the capital of Maldives, landed at 12th position of the top 20 places for digital nomads.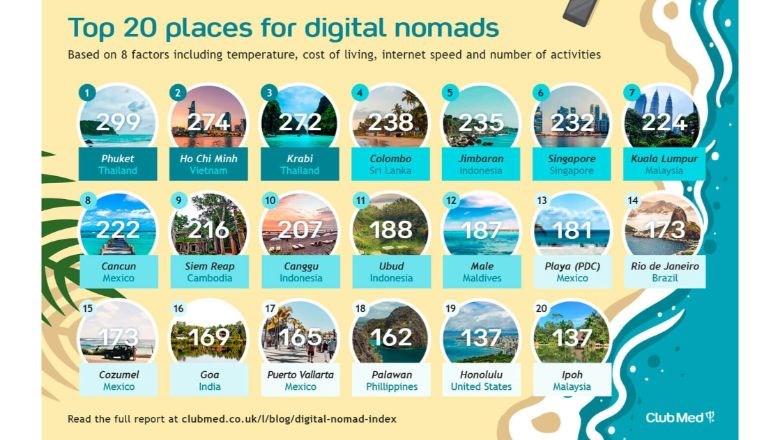 Photo Credit: Club Med
The new study by Club Med analyzed the following criteria to assess where in the world is the best place for digital nomads:
Cost of living – The average monthly costs of day to day living
Safety – How safe people are, taking into account crime levels
Average internet speed – How fast the area's internet connection is
Number of adventurous activities – How many adventurous activities are in the surrounding area
Number of relaxing activities – How many relaxing activities are in the surrounding area
Fun score – How "fun" an experience digital nomads can have in the area
Places to work – The number of cafe's and workplaces in the area
Maldives reopened borders to the world from 15th July 202o. Since the reopening, the destination has focused on encouraging longer stays for tourists. Several resorts in the country has introduced longer stay offers such as workation (remote working) offers and the island buyout offers ensuring utmost seclusion for guests. While longer hideouts are offered as a sanctuary to wear the storm off, the destination is also targeting to explore vaccine tourism, which will see tourists arriving in Maldives for vaccinations against COVID-19.
Featured Image: Vakkaru Maldives