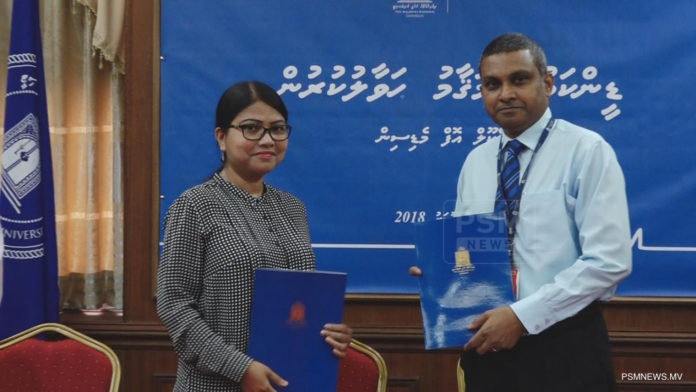 Maldives first Medical School appoints Dr. Sheeza Ali as the dean of the college.
With an MBBS and a Masters in Business Management, Dr. Sheeza is one of the leading figures in the field of Medicine. She has worked in the Ministry of Health and as a doctor at IGMH. Furthermore, she undertook the role of a project manager for the construction of the Medical College which was established by the MNU with the financial aid of the Pakistani Government. 
During a speech given at the Maldives National University (MNU), Dr. Sheeza noted the aim of the college is to train well-qualified doctors. She also highlighted that the college is hoping to offer specialist courses in the upcoming years.
With a total of 37 students, education at the medical school will take place in two floors of the newly constructed 25-storey "Dharumavantha Hospital" building.