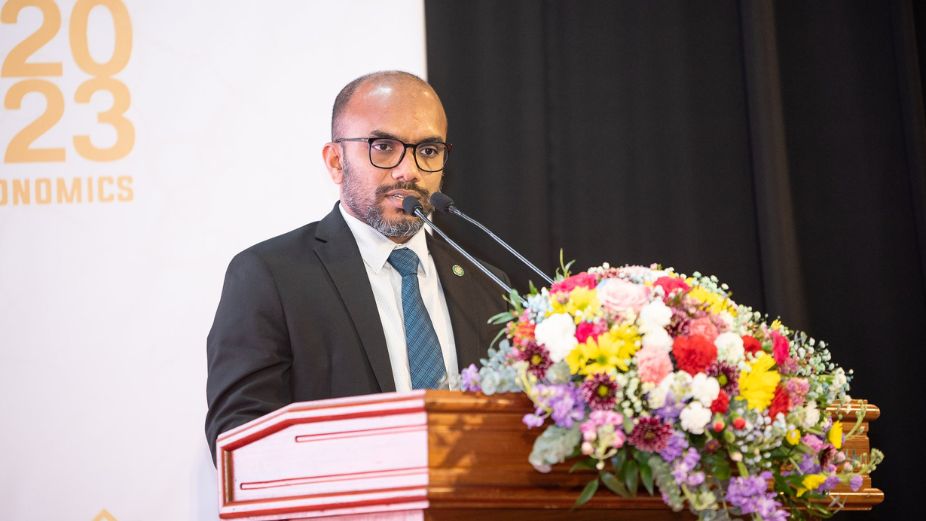 The government of Maldives aims to enhance the Islamic financial system in the country, as stated by the Minister of Finance, Ibrahim Ameer, during the opening of the International Conference for Islamic Economics (ICONIE 2023).
Minister Ameer emphasized the significance of utilizing scientific research from various fields to develop economic policies and acknowledged the widespread prevalence of Islamic finance worldwide. The government intends to strengthen the Islamic financial system in Maldives and provide training to professionals in this sector.
The ICONIE 2023 conference is being organized by the Islamic University of Maldives (IUM) in collaboration with the International Research Centre of Islamic Economics and Finance, INCEIF University, and Kolej University Islam Antarabangsa Selangor, based in Malaysia. The conference's primary objective is to promote Islamic economics as a solution to socio-economic issues.
The event will feature keynote addresses, forums, and panel discussions on topics such as Adl and Ihsan in Islamic Economics and The Way Forward with Islamic Banking. The speakers will include Dr Ibrahim Zakariyya Moosa, Vice Chancellor of IUM, Professor Dr Aishath Muneeza, and Dr Farid Ravi Abdullah, Rector of Kolej University Selangor.