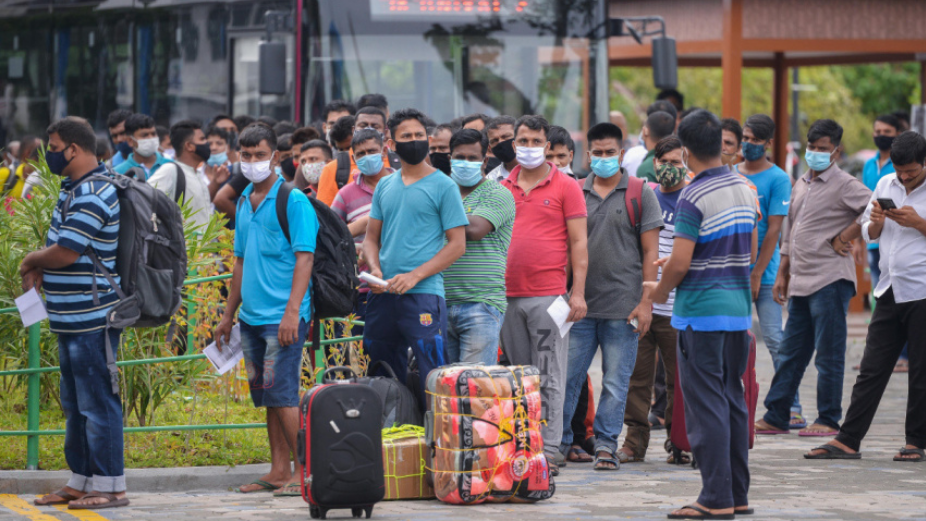 This year, on the occasion of the World Day Against Trafficking in Persons, the Government of Maldives reaffirms its commitment to eliminate human trafficking in all its manifestations. The exploitation of people through trafficking is a grave violation of human rights. It is a global problem that is becoming more complex with increased globalization and rapid advancements in technology and transportation. People of all ages and from all regions are at risk of becoming victims of this heinous crime. The implications of the current COVID-19 pandemic have further increased the vulnerabilities of people to trafficking or the modern form of slavery. It is therefore vital to expand our knowledge on trafficking and ensure the implementation of existing policies to effectively address the intricate issue of trafficking in persons.
Despite the challenges posed by the pandemic, the Government of Maldives has remained persistent in its efforts to combat human trafficking. This has led to the establishment of an Anti-Trafficking in Persons (Anti-TIP) Office at the Ministry of Defence and for the very first time, funds were allocated from the State Budget for the TIP Office and the National Action Plan (NAP) to improve anti-trafficking activities. President Ibrahim Mohamed Solih ratified the second amendment to Article 12 and Article 14 of the Maldives Anti-Human Trafficking Act (Act no. 12/2013) to align the definition of human trafficking with that of the 2000 UN TIP Protocol. A victim shelter has also been set up in Gulhifalhu to provide a secure refuge to victims of human trafficking. Furthermore, the Maldives held its first-ever social media awareness campaign on International Migrant's Day to raise awareness of the severity of human trafficking.
As a result of such initiatives, the Maldives has been upgraded this year to Tier 2 in the US State Department's Trafficking in Persons Report 2021, after remaining on the Tier 2 Watch List for three consecutive years. This upgrade is a clear testament to the progress attained by the Government in the past year in its fight against human trafficking. Acknowledging the positive developments achieved in promoting and protecting human rights, the Foreign, Commonwealth and Development Office of the United Kingdom has also removed the Maldives from its list of Human Rights Priority Countries.
On this World Day Against Trafficking in Persons, the Government reiterates its commitment to strengthening its efforts to comprehensively address trafficking in persons, which has been a deep-rooted issue with a long history of systematic failures in border management. The Government also remains committed to supporting the first responders against human trafficking, by providing them with resources and support, and ensuring justice for the victims of this serious crime that threatens human rights and human dignity.