The Government of the Maldives hosted the First Maldives-Georgia Political Consultations on 12th December.
The purpose of the dialogue was to facilitate open and constructive engagement between the Maldives and Georgia and to further strengthen the existing ties of friendship and cooperation between the two countries.

At the Consultations held at the Ministry of Foreign Affairs, both Governments discussed ways of expanding bilateral relations and cooperation and explored ways to frame future engagements.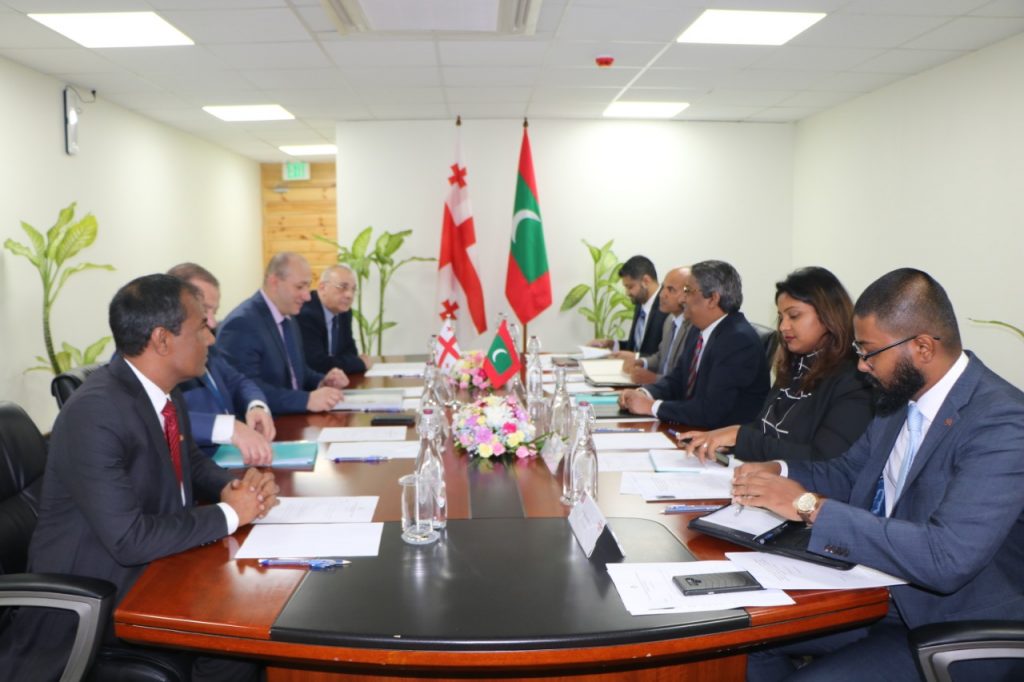 The discussions were based on a wide array of issues of mutual importance to both countries including trade, tourism, connectivity, environment and climate change, education, youth development, sports cooperation as well as on regional and international affairs.
The two governments also discussed on establishing a visa waiver arrangement to strengthen the people to people contact and to facilitate easier travel between the countries.
The dialogue was co-chaired by Ahmed Khaleel, Minister of State for Foreign Affairs of Maldives and Aleksandre Khvtisiashvili, Deputy Minister of Foreign Affairs of Georgia.