The Maldives has a debt of nearly USD 3 billion (46.26 billion Rufiyaa) according to Los Angeles Times in America. 
Los Angeles (LA) Times stated that the Maldives debt to China was estimated to be USD 1.5 billion which however rose to USD 3 billion as known by the President-elect, Mr Ibrahim Mohamed Solih (Ibu) after meeting the Chinese Ambassador. 
The media also outlines that the debt is so huge that the Maldives may not be able to cover it even with earnings of two years. And that the debt is much more than the previously estimated value according to the officials of the Maldivian Democratic Party. LA Times further states that the details of the debt will be revealed after Ibu officially becomes the President of the Maldives on the 17th of this month. The budget for the upcoming year has been passed to the People's Majilis where it is estimated to have 22 billion Rufiyaa as earnings. 
According to the media, some islands have also been given to China on lease at unacceptable prices where Ibu has promised to initiate the investigations to trace any source of corruption on the deals. The media also states that four islands were given to Chinese companies to build resorts while Male' atoll Feydhoo Finolhu near Male' city was also given on lease up to 50 years to a Chinese company for USD 4 million.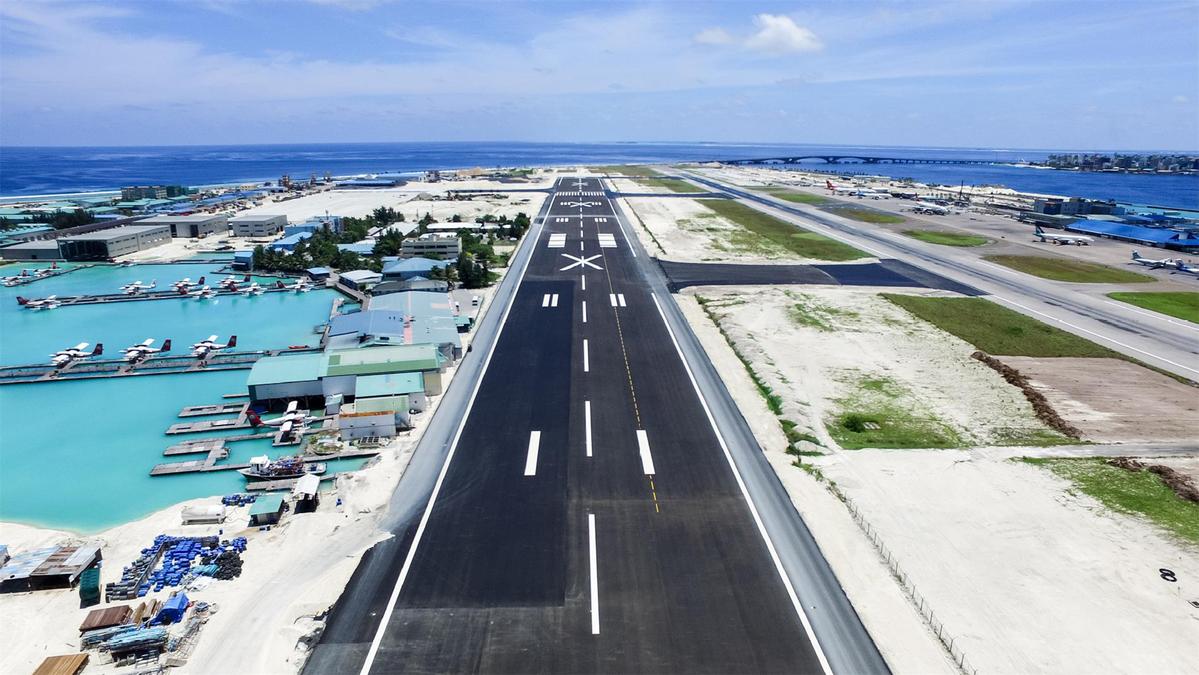 China is currently involved in large development projects within the Maldives such as the development of Velana International Airport and  'Hiyaa' project to build 7000 housing units along with the recently built Sinamale Biridge which was financed partly by Chinese free aid while the remaining on loan. 
Therefore, allegations are being made that China is setting up a 'Debt Trap' for the Maldives where the Chinese ambassador, Mr Zhang Lizhong had previously stated that the allegations are false. Countries such as Zambia and Sri lanka had also borrowed heavily from China where Sri Lanka had to hand over Hambantota port to China on a 99-year lease as the country was unable to pay back loans taken for the USD 1.4 billion project while there are reports of the impending takeover of Zambia's national power company by China after the Southern African country defaulted loan repayment.