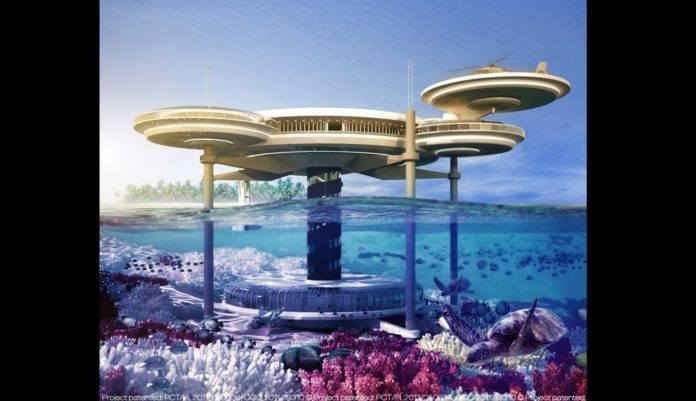 Taking tourism where it has never gone before, the Maldives is opening the first underwater hotel. The hotel is due to open at Zen Resort at Kuredhivaru Maldives. a huge milestone in the tourism sector for the country and in the world as well.
The Maldives is home to many such firsts. In a country mostly covered by the ocean this was bound to be inevitable. The world's first underwater spa, and the underwater restaurant opened in the Maldives as well.
Developed by a Polish company, called Deep Ocean Technologies, with the technology tested and proven safe right here in the Maldives is set to have 22 rooms and is situated 6 meters under the water. It is a disc shaped hotel with a pillar running down the middle that houses an elevator and staircase to take you above the ocean and is equipped with all the luxuries that a normal Maldivian resort can offer.
The dream of waking up to a literal underwater ocean view with the multicolored corals and kaleidoscopic array of shoals of fish swimming around is set to become a reality for many holiday goers.