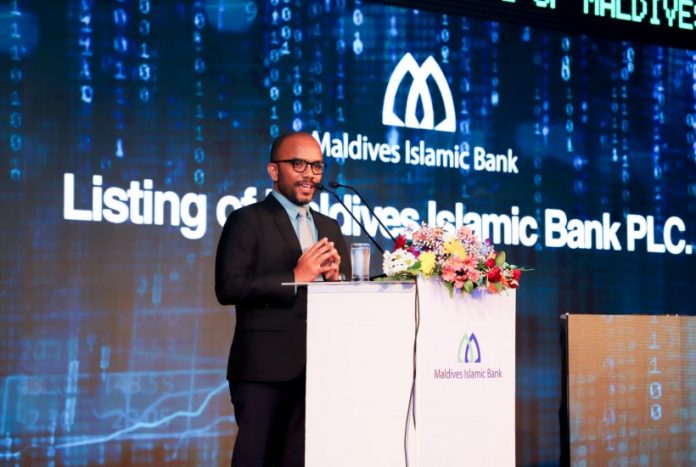 Minister of Finance Mr. Ibrahim Ameer has listed Maldives Islamic Bank (MIB) on the Maldives Stock Exchange in an event held at Dharbaaruge, Male' City on November 17th, 2019. In addition to that, a total of 8 companies reaches the list.
During last week, the shares of investors who have subscribed to the bank's IPO have been deposited to their personal securities accounts of Maldives Security Depository, informs MBI.
31 percent of MIB's shares were sold through its IPO with a rate of MVR 34. Over MVR 244 million worth of shares with a minimum limit of 20 shares for each person has been sold by the company's IPO.