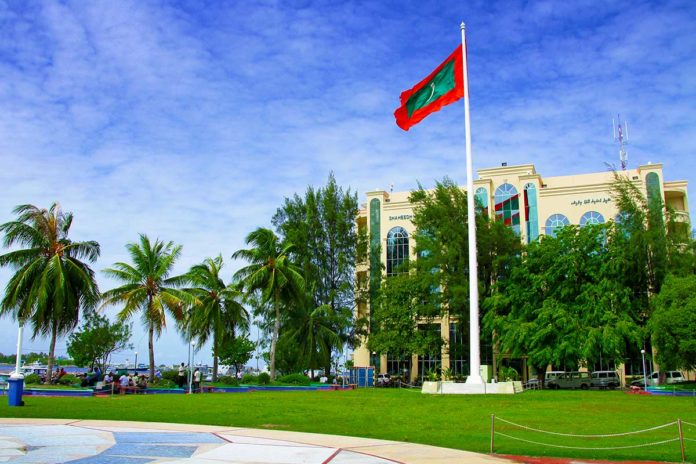 Maldives President, H.E. Yameen Abdul Gayyoom has lifted the State of Emergency in the country after 45 days.
The 45-day state of emergency was imposed on fifth February for fifteen days following a Supreme Court ruling. The SoE was lifted on Thursday, 22nd March.
Addressing the Maldivian public at a press conference held in the President's Office, the Legal Affairs Minister Ms Azima Shukoor read out the President's statement.
"Though there still exists a diminished threat to national security, because the nation can now continue without further losses incurred, and upon the advice of the Security Services and in an effort to promote normalcy, the president has decided to lift the state of emergency", the President said in the statement.
In his official statement, the President stated, "By the powers vested in the President of the Republic of Maldives under Article 260 in the Constitution, I hereby dissolve the State of Emergency, affective immediately."
The Attorney General, Mohamed Anil explained that the parties at fault for the State of Emergency have been brought before the court and charges have been pressed. He further stated that investigation is ongoing regarding the matter.