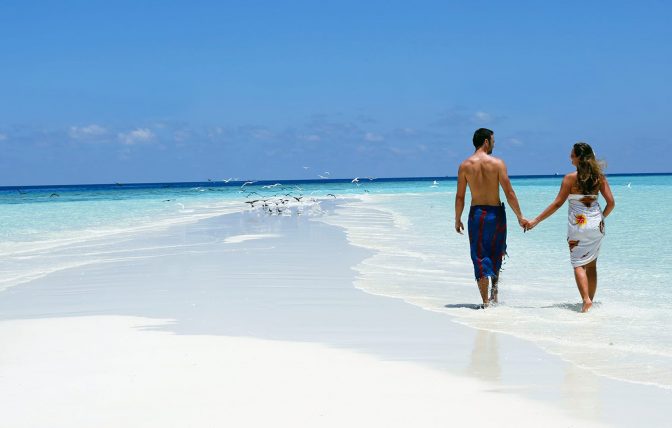 A ban on entry into Maldives for anyone who has left or transited the UK in the last 14 days, has been lifted.
Confirmation came today (15th July) from the Ministry of Foreign Affairs of Maldives as resorts reopened for tourists.
Guesthouses open this month for local residents on COVID-19 free islands, and will be opened for tourists from August 1. However, a public health emergency remains in place in the Indian Ocean nation until August 7.
The FCO said in updated travel advice: "Travel to the greater Male' region from islands without confirmed cases of COVID-19 is now allowed. When travelling from Male' to other islands, there is a mandatory 14-day quarantine upon arrival at your destination."
After more than three months, Maldives has reopened borders to the world with no restrictions.
You will be given free 30-day visa on arrival
Maldives will be providing a free 30-day tourist visa on arrival to all nationalities.
You won't be quarantined upon arrival
You will not be subject to any quarantine measures and will not be required to submit any medical test results for entry upon arrival to Maldives. However, travelers presenting with symptoms of COVID-19 upon arrival will be subjected to a PCR test at the traveler's cost. Additionally, local health authorities may conduct random testing, at no cost to travelers.
You will need to fill out an online health declaration form 24-hours before arrival
A health declaration card will be required as part of the on-arrival procedure. This online health declaration form must be filled out by travelers 24-hours before the arrival.
For Traveler Health Declaration form: https://imuga.immigration.gov.mv/ethd/create
You'll need to show your hotel booking receipt when you arrive
Tourists must provide confirmed booking of accommodations, such as a hotel receipt.
Tourist resorts, liveaboard vessels and hotels located on uninhabited islands are open for bookings starting from July 15, 2020. Guest houses and hotels located on inhabited islands will be open for bookings starting from August 1, 2020. However, guest houses and hotels located on inhabited islands will be allowed to accommodate transiting passengers waiting for domestic transfers under special permits. Transit arrangements can be made through the primary facility where the stay is booked.
Social distancing and face masks are required in public settings
Respect all social distancing requirements, and observe a self quarantine if COVID-19 symptoms appear during your stay in Maldives. Masks are required in all public settings, including on public transportation
Other than the straightforward requirements above, entry into the country appears to be very easy, with no further visas or special requirements needed.
You don't need a COVID-19 test before departure
However, testing services are available in Maldives for tourists who require COVID-19 test results to return to their countries of origin or another destination.