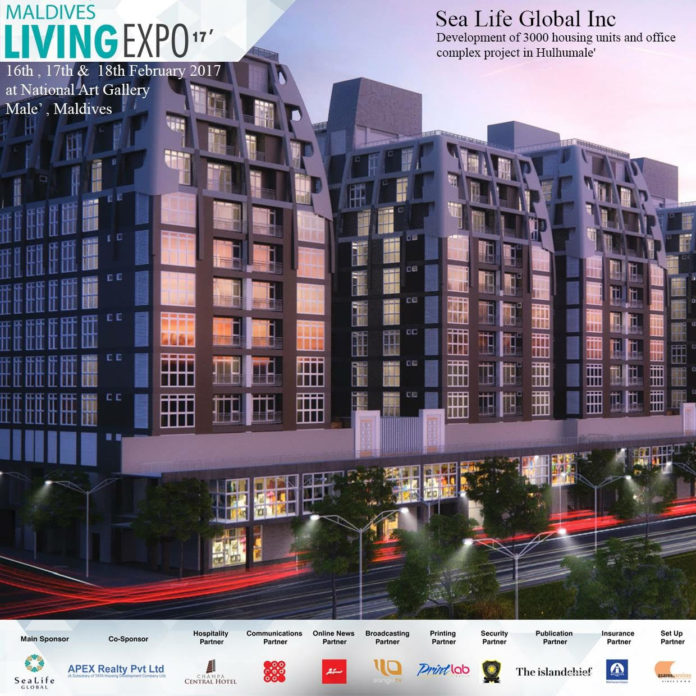 Maldives Living Expo 2017 has officially launched today at the National Art Gallery, with 28 stalls showcasing living and lifestyle products, and an incredible range of special deals and prizes.
The event was inaugurated by Vice President of Maldives National Chamber of Commerce and Industry (MNCCI) Mr. Ismail Asif, and the will continue until the 18th of February 2017. The event features exhibitors from the Maldives and from neighboring country Sri-Lanka, a prolific destination for many Maldivians to buy a second home.
Highrise, the organizers of the event, has reported that the 2017 edition of Maldives Living Expo features options of living from utmost luxury to affordable home options both in the Maldives as well as abroad, with many apartments available for pre-booking, and easily comparable prices.