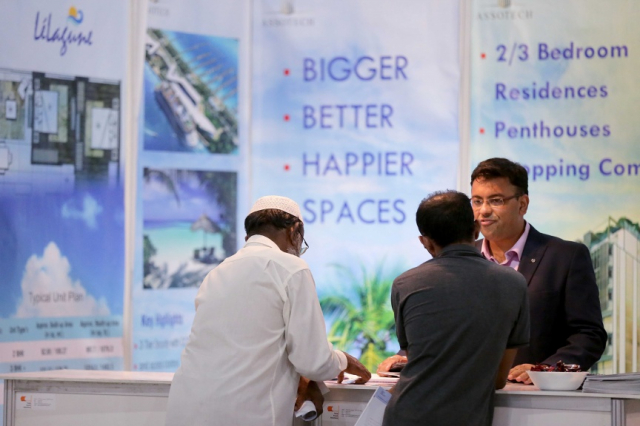 With opportunities in the real estate industry, Maldives Living Expo will be held on February of 2019. The expo will be held from 7th to 9th of February and will consist of real estate industry professionals and the showcasing of their products and services with the opportunity to exchange information.
In addition to Maldives, information about the neighboring countries and their real estate business opportunities will also be available in the living expo. In the past 3 years, many renowned international names has taken part in the expo.
Similar to the previous years, they will also be drawing lucky winners within the visitors to choose those who receive huge discounts and priceless gifts.
For businesses interested in taking part, Highrise says that it is possible to do so by contacting the numbers +9607980088/ +9607986626 and booking stalls. The deadline for booking stalls is till the 6th of January 2019.