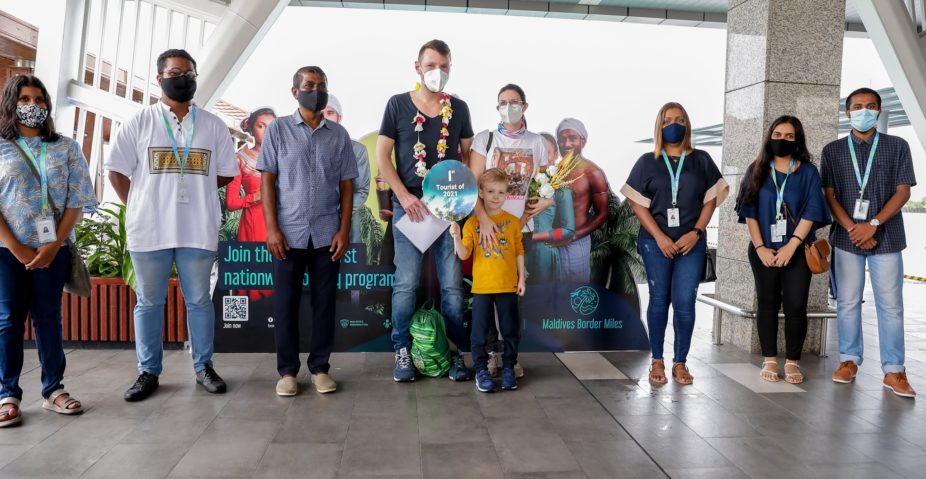 According to the latest statistics released by the Ministry of Tourism, a total of 311,546 tourists have arrived in the Maldives this year, as of 3rd April 2021.
The daily average for the month of March this year is 3,535, while the daily average for the year so far is 3,350. Average duration of stays is 8.9 days.
India and Russia remain the leading tourist source markets with 23.2% and 21.1% market share respectively. Other prominent markets include Ukraine, Germany, Kazakhstan, Romania, United Kingdom, United States, Czech Republic and France.
As of 3rd April 2021, there are currently 150 resorts in operation, 399 guesthouses, 137 safari vessels, and 11 hotels. This represents a total operational capacity of 46,183 beds.
Maldives reopened borders to all nationalities from 15th July 2020. All visitors are granted a 30-day free on-arrival visa with a confirmed booking for a stay at any registered tourist facility in the country.
While there is no mandatory quarantine or testing on arrival, tourists traveling to Maldives are required to complete an online health declaration form and provide a negative PCR test result taken at least 96 hours prior to their departure.
The negative PCR test result must be attached while completing Traveler Health Declaration form, which has to be submitted online via IMUGA (www.imuga.immigration.gov.mv), by all arriving passengers before arrival (but not exceeding 24 hours before arrival time).