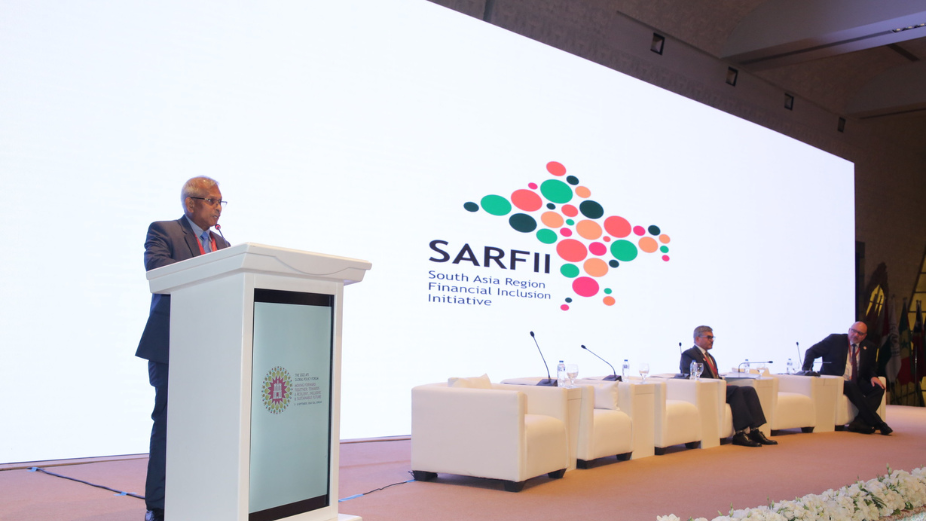 Alliance for Financial Inclusion (AFI) has launched South Asia Region Financial Inclusion Initiative (SARFII); an initiative by AFI and chaired by Maldives Monetary Authority (MMA) to promote financial inclusion in the South Asia Region. The initiative was launched at the AFI Global Policy Forum which is currently being held in Jordan.
Speaking at the SARFII launching event, the Governor of MMA, Mr. Ali Hashim highlighted MMA's role as the chair of SARFII for its first term. He also stressed on the importance of regional harmonization in unlocking financial inclusion at a large scale and achieving inclusive growth in the region.
AFI is a global network on financial inclusion policy and regulation. As a member-owned organization, AFI has established regional initiatives to address the regional challenges along with global issues on financial inclusion. SARFII is a similar initiative established by AFI, to accelerate financial inclusion in the South Asia Region.
The main objectives of SARFII would be to understand the underlying challenges in achieving financial inclusion and utilize the opportunities that exist in accelerating financial inclusion in South Asia region. Additionally, the initiative will work towards harmonizing financial inclusion policy objectives in South Asia Region. SARFII will also facilitate high level discussions among regional leaders to provide strategic guidance to promote financial inclusion in the region.
SARFII launching event was attended by the AFI management, governors and high-ranking officials from AFI member countries.