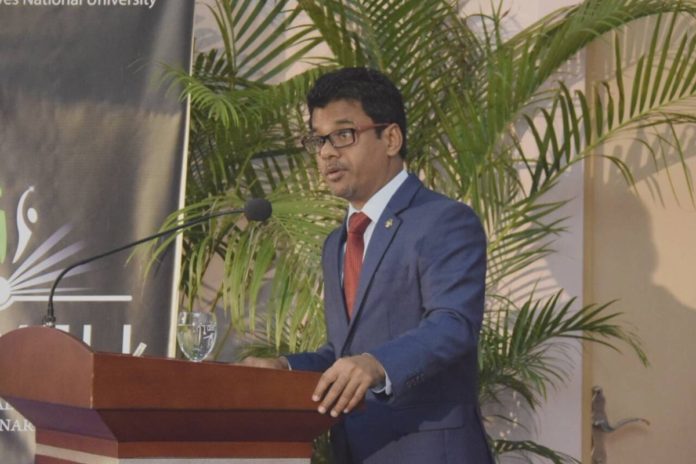 The largest research conference held in the Maldives commences with 105 research papers.
The second International Conference of the Maldives National University "Theveli" began with 55 research papers from Maldives and 50 from experienced researchers around the world.
Speaking at the ceremony, Minister of Health, Abdulla Nazim said enhancing research will aid in developing the education sector of Maldives.
Among the participating countries this year are India, Pakistan, Bangladesh, Sri Lanka, Oman, Qatar, New Zealand and Malaysia. MNU highlighted that the number of international participants has increased compared to last year.