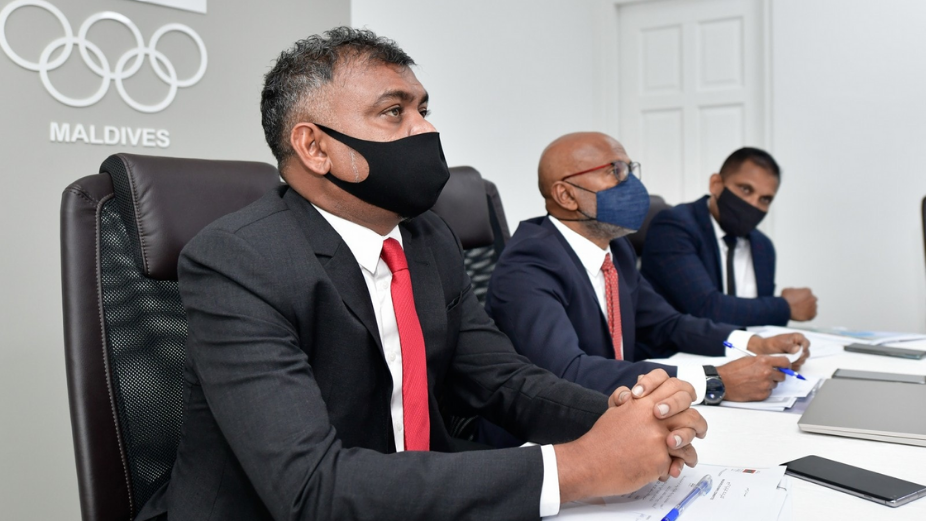 The Maldives Olympic Committee has yesterday held its Annual General Assembly 2020.
The assembly was attended by the Commitee's Secretary General Ahmed Marzooq, Vice President Ahmed Latheef, Treasurer Hussain Rasheed, along with other Executive Committee members.
As chief guest, the Minister of Youth, Sports and Community Empowerment, Ahmed Mahloof joined the meeting virtually. Other virtual attendees included Commissioner of Sports Heena Ahmed Saleem, Sports Council Chair Ibrahim Nahid, Sports Corporation Chair Hussain Mohamed, and various representatives from member associations and athletes, including Hassan Saaid.
Maldives Olympic Committee is the National Olympic Committee representing Maldives. It was also the body responsible for Maldives' representation at the Commonwealth Games.