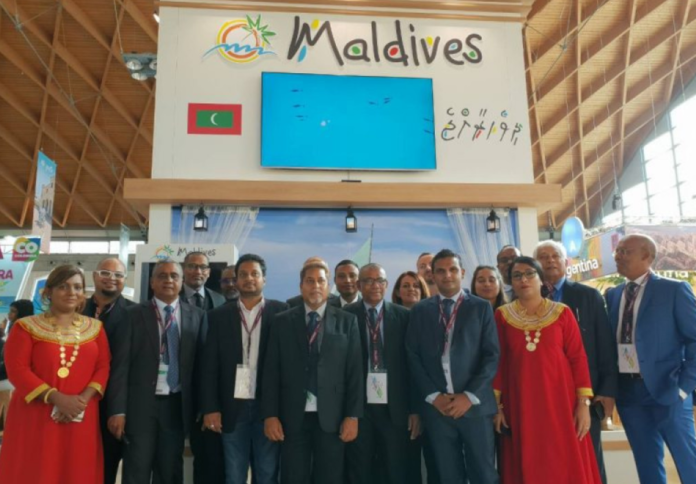 Maldives took part in one of the largest tourism fairs held in Italy, TTG Travel Experience Fair 2018.
Maldives Marketing & Public Relations Corporation (MMPRC) stated more than 37 people and 20 companies participated in the fair which was held from 10th-12th October.
Furthermore, the corporation noted that a number of activities were conducted to promote the slogan of Maldives ' Sunny Side of Life'. In regards to this, a virtual underwater scene of the Maldives was displayed for visitors using a VR.
More than 150 destinations took part in the fair this year. TTG Asia Fair concluded successfully with 1500 tourism leaders, 150 journalists from 90 countries and 300 bloggers attending the event.
Italy is one of the leading tourism markets for the Maldives. In the past year, 88,848 people arrived while this year, till August 69,787 people have visited the Maldives.