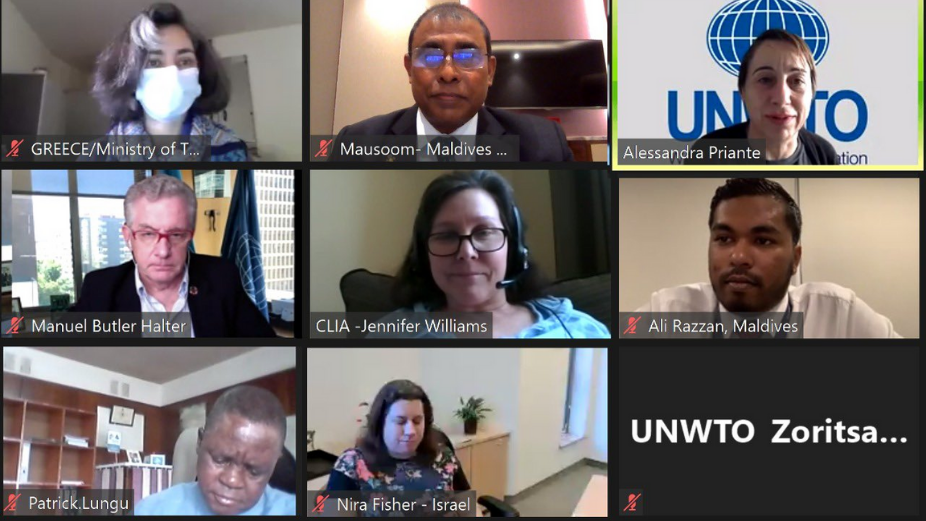 Tourism industry stakeholders from Maldives, including Minister of Tourism Dr. Abdulla Mausoom, have participated in the 5th virtual meeting of the Technical Group of UNWTO Global Tourism Crisis Committee.
The meeting was held virtually on 22nd March 2021. Apart from Tourism Minister Mausoom, the Senior Executive Director of the Ministry of Tourism Ali Razzan also participated in the meeting.
Discussions in the meeting focused on setting the new scenario to restart tourism, as well as recommendations on ensuring safe tourism while introducing vaccination e-certificates. Minister Mausoom spoke on the tourism recovery strategies used by the Maldives, highlighting the joint efforts of the tourism industry and health sector.
The UNWTO Global Tourism Crisis Committee Technical Group was formed to conduct research into and find solutions for disruptions to the global tourism industry as a result of the COVID-19 pandemic.