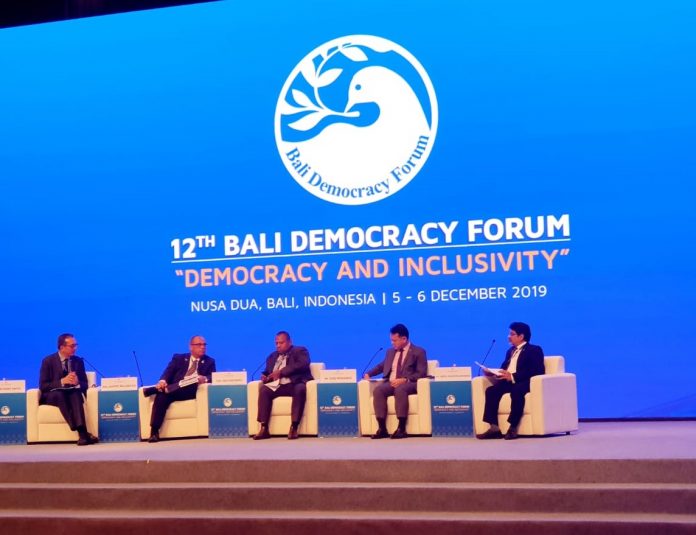 Foreign Secretary Abdul Ghafoor Mohamed, attending the 12th Bali Democracy Forum, has participated in the panel discussion on "Developing inclusive policies: Market, Services, spaces." The main theme of BDF 2019 is "Democracy and Inclusivity".
During the panel discussion FS highlighted the various efforts made by the current government towards establishing an inclusive policy in the Government's efforts to strengthen democratic reforms whilst ensuring that all Maldivians enjoy the benefits of development in the country equally.
Other speakers on the panel included, H.E. Mr. Aupito William Sio, Minister for Pacific Peoples of New Zealand, H.E. Mr. Inia Seruiratu, Minister of Foreign Affair of Fiji, and H.E. Mr. Zaqi Mohamed, Minister of National Development and Manpower of Singapore. The panel was moderated by Mr. Anthony Smith of the Westminster Foundation for Democracy.