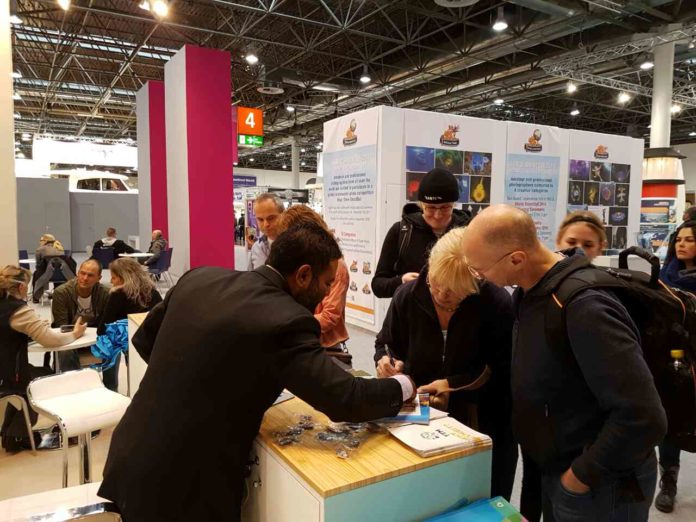 A delegation of 14 participants from 6 companies from the Maldives tourism industry has traveled to Germany to participate in BOOT, the largest Dive and Watersports Fair in the world.
The group was led by Acting Managing Director of Maldives Marketing and Public Relations Corporation (MMPRC) Mr. Haris Mohamed. The Düsseldorf International Boat Show, known as boot Düsseldorf or just boot is held at Messe Düsseldorf, Germany from 21st to 29th January 2017.
Close to 1,800 exhibitors from 65 countries present state of the art developments at BOOT everywhere, from sections ranging from Fishing, motorsports, recreational diving, tourism, yachting, and more.