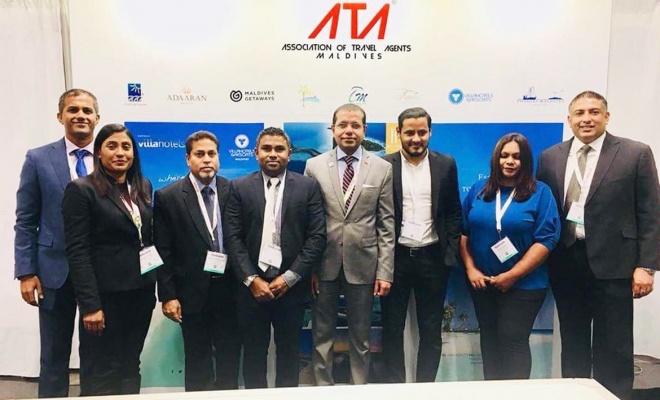 10 companies from the Maldives represents the country at New York Times Travel Show, organized by Association of Travel Agents (ATA).
The New York Times Travel Show is a 3-day conference which is being held from 26th to 28th January 2018. The conference brings together people from all over the globe who work in the industry. The aim of the conference is to give them a platform where industry professionals could meet under one roof.
ATA acknowledged the support given by Maldives Marketing and PR Corporation (MMPRC). ATA also stated that ambassador of Maldives to the United States and Canada and permanent representative of the Maldives to the United Nations, Dr Ali Naseer Mohamed visited the Maldives stall at the travel show.
As the New York Times Travel Show celebrates it's 15th anniversary, more than 30,000 people are expected to visit the travel show.