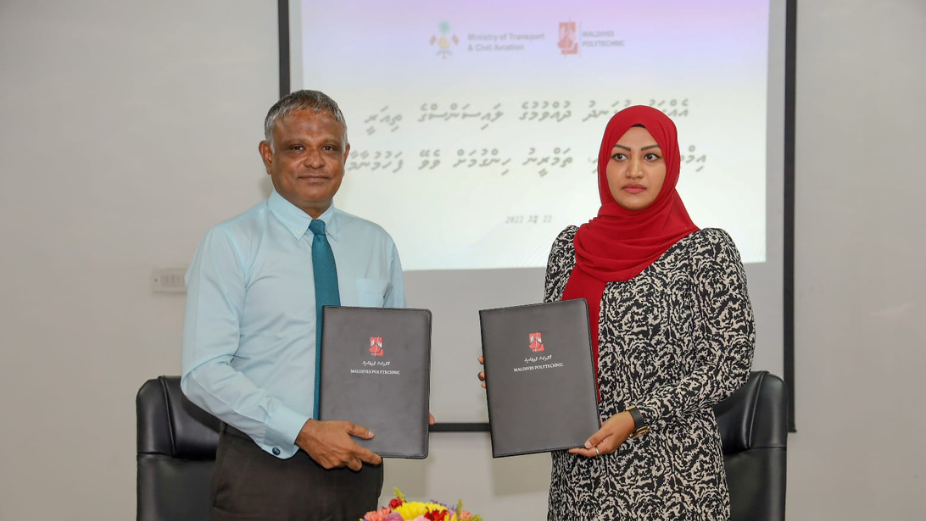 An MoU was signed between Ministry of Transport and Civil Aviation and Maldives Polytechninc to conduct the theory tests for the applicants for land transport licensing, in addition to conducting skilling and upskilling training programs in the areas of land transport.
This MoU was signed by Transport Minister Aishath Nahula and Higher Education Minister Dr. Ibrahim Hassan.
Transport Minister Nahula said that this agreement aims to ensure individuals working in garages are trained sufficiently to produce road-worthiness certificates for motor vehicles as the ministry has noted that many of the garages currently do not abide by the regulations when inspecting vehicles for road-worthiness. The agreement would also ensure that locals work in every garge issuing these certificates.
Furthermore, Minister Nahula also stated that the driving theory test for license applicants is already facilitated by Maldives Polytechnic and extending continuous assistance and cooperation among ministries would strengthen the government and its services to the public.