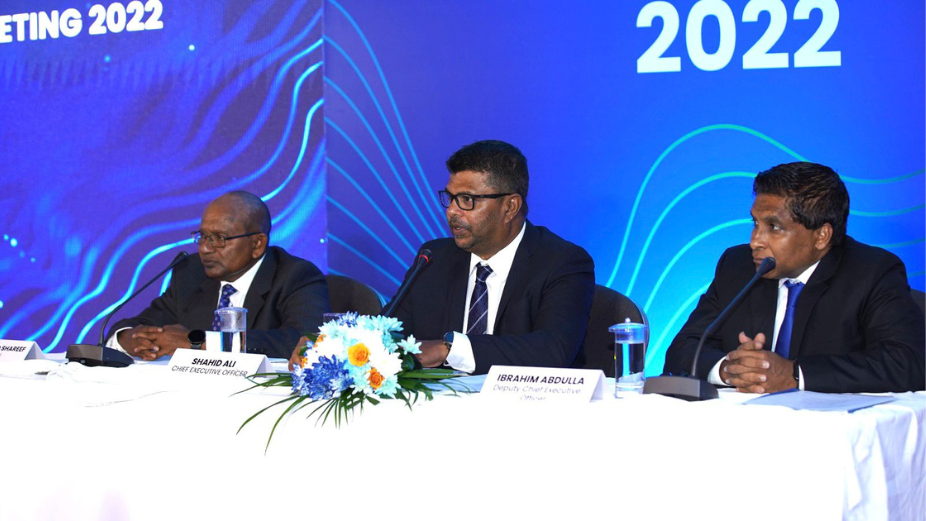 The 2022 Annual General Meeting of Maldives Ports Limited (MPL) took place at the Maaarumaa Event Hall, with distinguished attendees including State Minister Al-Ustazaa Anas Abdul Sattar representing the Ministry of Finance, Mr. Mohamed Firaz, Vice-President of the Privatization and Corporatization Board, representatives from the Auditor General's Office, and CPIMG, the company's external auditor.
During the meeting, the Directors' Report, Audit Report, and audited financial statements for 2022 were approved. Moreover, dividends for the year and annual bonuses for employees were also authorized. MPL has appointed an external auditor for the upcoming year 2023, and the auditor's remuneration has been determined. K.P.M.G.V. has been appointed as the external auditor for the current year.
The company achieved total revenue of MVR 809 million in 2022, marking a 15% increase compared to the previous year. Net profit reached MVR 108.9 million, experiencing a remarkable 43% surge from 2021.
At the Annual General Meeting, the Board of Directors sanctioned a dividend of MVR 67.5 million, reflecting a substantial 78% growth from the previous year. The CEO of MPL expressed optimism for the future, emphasizing the company's key objectives and projecting a successful year in terms of operations and finances.
"In 2022, our revenue has rebounded to pre-COVID levels. Based on the available statistics thus far, we anticipate exceeding our pre-COVID performance this year," stated CEO Shahid. He further noted, "During the month of Ramadan this year, we observed a significant increase in the quantity and prices of goods."
CEO Shahid also outlined MPL's upcoming projects, highlighted the positive operational changes achieved over the past four years, and shared the company's vision for the future.