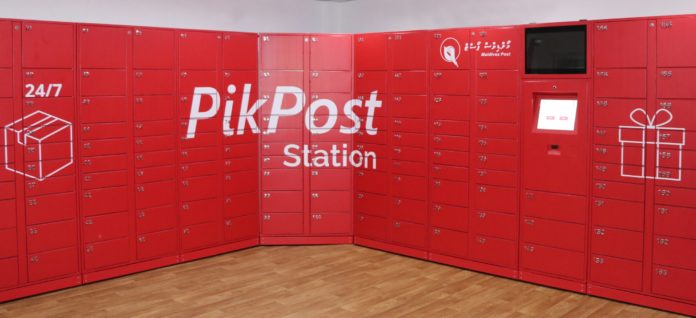 On the occasion of World Post Day, Maldives Post has introduced "Pik Post" with self-service facilities. These new services were introduced by Home Minister Mr Azleen Ahmed and in his speech he highlighted on the developments brought about in the postal services by Maldives Post. He also stated that for a country where e-commerce is developing at a fast pace, service such as "Pik Post" would make things easier for a lot of people.
Along with these services, delivery stations have been set up in Male' and Hulhumale'. With "Pik Post", customers will not be required to wait in a queue and instead they collect the items received on their own.
Addressing the ceremony, Managing Director of Maldives Post, Mr Ahmed Shafeeg said that at a time when online businesses are booming, the company emphasises on introducing services to make things easier for online buyers and sellers. He added that these newly introduced services would help save time. Through the introduction of such services, Post Maldives hopes to increase customer trust and loyalty towards the company.
Over the recent years, online buyers and online businesses which bring in their products by international postal services have hugely increased. To cater to this increase in package deliveries, Maldives Post has made improvements in services integrated with technological advancements. Providing quick services to customers has been a determination of the company and services such as counter delivery, SMS notifications and online queue management are part of this effort.