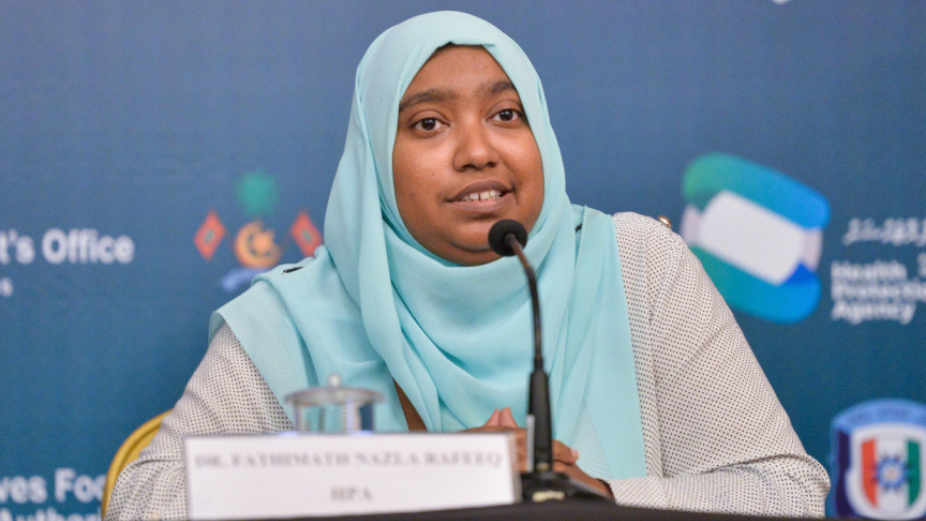 Health Emergency Operations Center (HEOC) has announced that preparations are ongoing for vaccination against COVID-19.
In the press conference held last night, HEOC spokesperson Dr. Nazla Rafeeq said that a national steering committee has been formed for the preparations. She said that four effective vaccines against the virus have been observed and it is expected that Maldives would receive the vaccines in the first quarter of 2021.
Dr. Nazla stated that as part of the preparations, the Government is working on the establishment of a storage facility, preparing proposals for the Covax facility and purchase of required equipment. The authorities are also working on the categorization of those who are to be administrated with the vaccine.
"Doses will be administrated by the amount received to Maldives. We estimate that over 20 percent of the Maldivian population could receive the vaccine for free."
Answering a question regarding the public outcry on the quarantine period for Maldivians, Health Emergency Operations Center official, Dr. Nazla Musthafa said that research has shown that individuals released after five days in quarantine had a 45 percent chance of contracting the virus while those released after 11 days have a chance of three percent.
"14 days allow us to accurately determine whether the individual is positive for the virus. This is done to prevent another outbreak."
Dr. Nazla stressed upon the importance to take caution to prevent another outbreak that could disrupt vaccination efforts for the coming year.