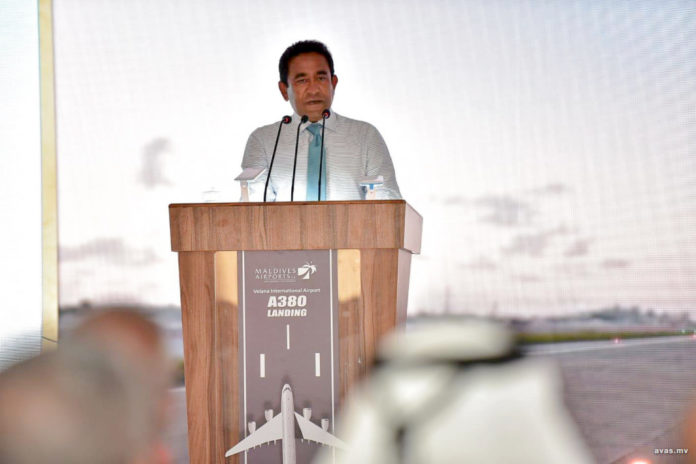 The current state of head has vowed to increase the state income to MVR82 billion.
This was announced during the opening function of Velana International Airport (VIA) new runway which was concurrent to the welcoming ceremony for Maldives National Football Team who arrived on Tuesday late afternoon.
According to the President of Maldives, the new VIA will boost the international airport's status as best region-wide and increase the number of tourists who arrive to Maldives. He also noted that the newly opened tarmac comes as revolutionizing aspect of the international airport venue.
He further explained the importance of the airport runway and how it will lead the nation to prosperity and more developments. 
In this ceremony, he pledged to increase the state's revenue income from MVR 20 billion to MVR82 billion by 2023 with the developments to the airport.