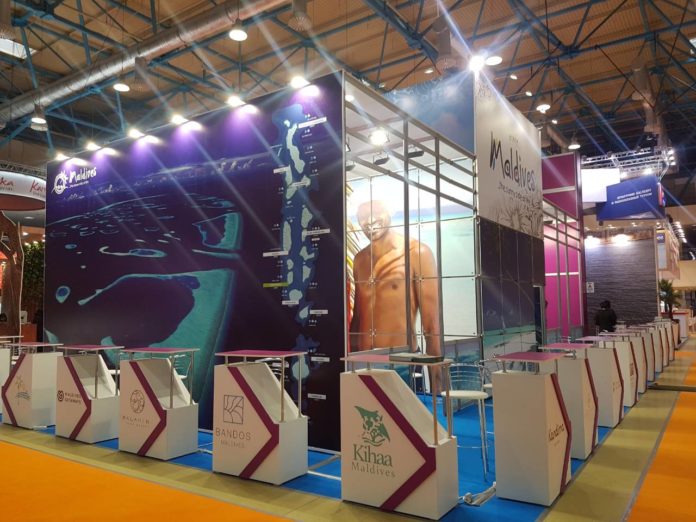 Maldives is currently being exhibited in Moscow International Travel & Tourism (MITT), which is held in Moscow, Russia from 13-15 March 2018. MITT is Russia's largest B2B tourism exhibition and recognised by the Russian National Exhibition Rating as Russia's best tourism exhibition in terms of exhibition space, professional interest, international recognition and market research. The Maldives stand showcases a variety of Maldivian experiences with over 28 companies and 55 representatives.
The Maldivian stand is custom built in an area of 150 square meters, displaying the unique aspects of the destination through various colourful images. MMPRC officials will meet with industry partners and travel & trade media in order to discuss possibilities of joint promotions to further strengthen the market throughout the 3 days.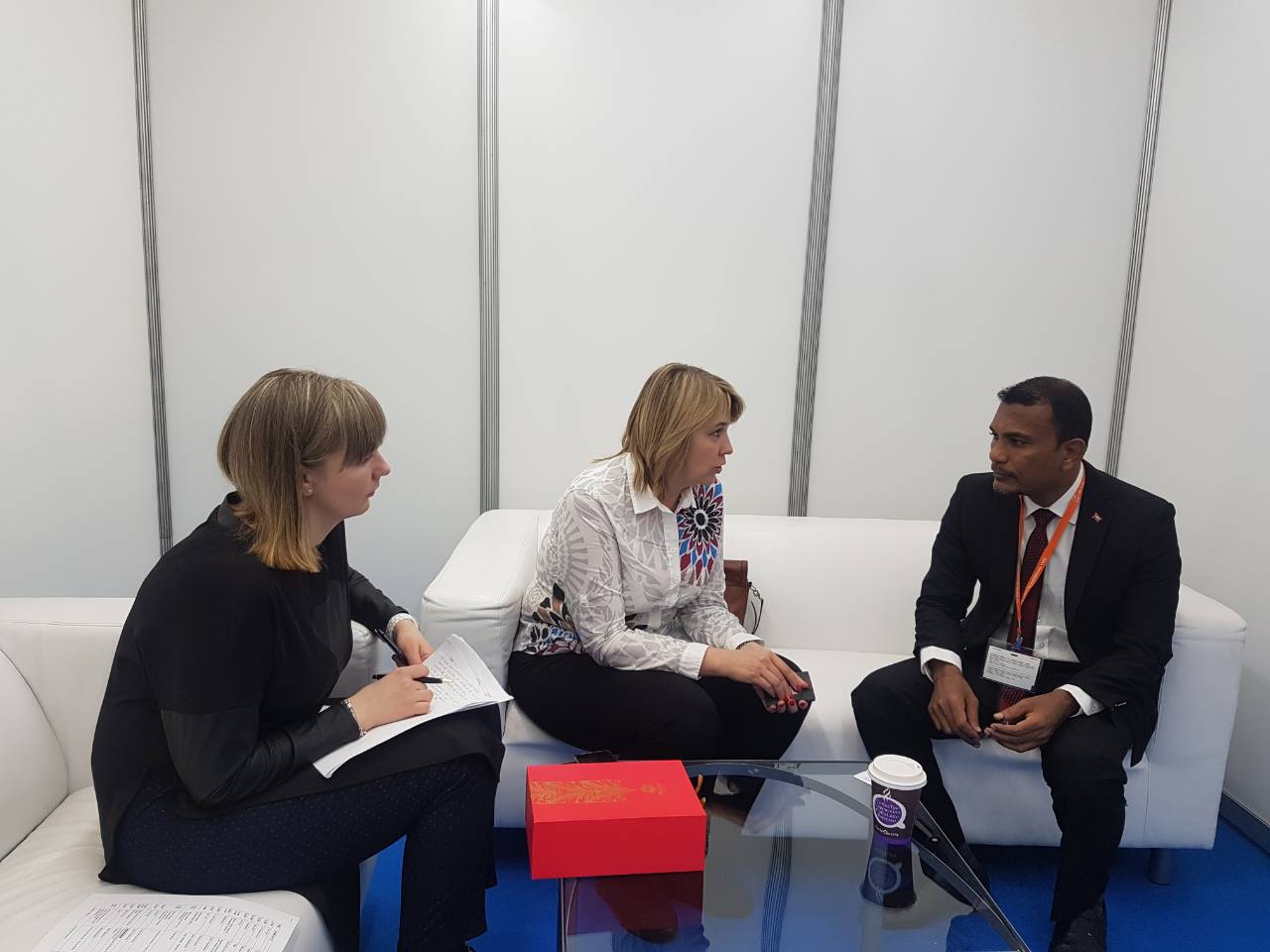 MITT, which marks its 25th exhibition this year, is held annually and is one of the top five travel exhibitions in the world highly valued by the international tourism community. With over 1,600 participating companies from around the globe, MITT is the key meeting place for the industry and an opportunity to catch up with colleagues and clients where 23,047 professional visitors attended MITT 2017.
Russia is one of top the source markets to Maldives and in 2017 Maldives recorded 61, 931 tourists from Russia, which is an increase of 33.1% when compared to 2017.