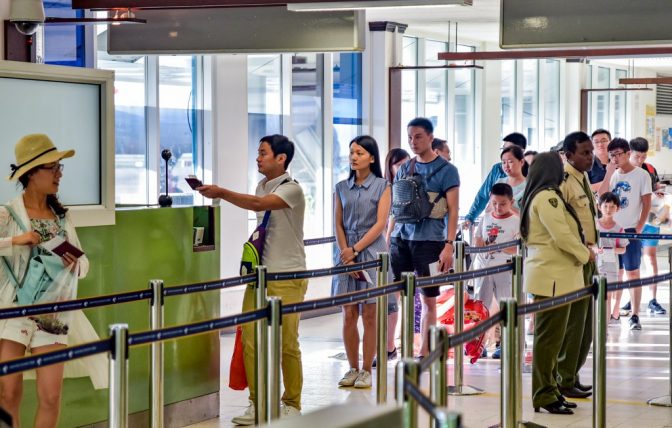 On a bid to revive the hard-hit tourism industry, Tourism Ministry has proposed guidelines to commence safe tourism.
The Ministry informs that this guideline draft is open for feedback.
Safe Tourism Resort License
A licensing fee of USD 50,000 is applicable for the issuance of the safe tourism license.
Safe Tourism License shall be issued to resorts complying with all relevant legislation and the following set of standards:
– Resorts shall allocate 10% of registered guest rooms for isolation purposes.
– Resorts shall allocate facilities for quarantining staff equivalent to 10% of staff population
– Guest service staff shall be trained in the use of PPE.
– Staff should be trained on social distancing procedures.
– Staff should be trained on disinfection procedures.
– Emergency procedures shall be put in place to deal with suspected cases of COVID-19 including isolation procedures. All staff shall be trained on these procedures.
– Adequate stock of medically certified PPE (Masks, Gloves, Face Shields, Gowns, Caps and Boots or Boot Covers) shall be maintained by the resort.
– Resort shall have a resident doctor and a nurse (certified by the relevant licensing bodies).
Timeline for Reopening
Tourism Ministry has proposed a phased reopening timeline to recuperate the tourism sector.
Private jets and super yachts will be allowed from June 1st, 2020. Charter flights and private jets will be charged a landing fee of USD 50,000 while super yachts will be charged an entry fee of USD 10,000.
This will be followed by access to charter flights and commercial airlines a month later from July 1st 2020.
Guesthouses and hotels will be permitted to commenced their operations from August 1st, 2020, while no plan is yet in motion to allow cruise ships to the country.
Entry to Maldives
While a prior confirmed booking in a tourist facility with a Safe Tourism License is compulsory, entry into Maldives require a special tourist visa of USD 100 which is applicable "until further notice" by the government. This special tourist visa will only be granted for tourists committing to a minimum stay of 14 nights in the Maldives.
The tourists are also required to present a medical certificate not older than seven days for antigen PCR test or 14 days for antibody test which confirms negative Covid-19 test findings.
In addition to this, it is compulsory for tourists to undergo a PCR Test upon arrival which costs USD 100 per test.
Guest receiving and transportation
All airports will have to have disinfection procedures in place for body, luggage and travel documents of visitors. The staff should have mandatory protective gear such as facemasks and gloves and should maintain 1 meter between the tourist and staff.
While transportation, speedboats and aircrafts carrying tourists to resorts and liveaboards from the airport will have to keep every alternate seat vacant.
On arrival at the tourist facility, guests should be directly escorted to their rooms without waiting for check-in procedures at the reception. Guests will be provided with an online check-in form to be completed in their rooms.
Guests will not be able to leave their rooms until they get the results of their on-arrival PCR test done at the airport. During this period, meals will be served directly to guest rooms.
After test results are received, guests can go out and enjoy all facilities at the resort, but they will be required to adhere to social distancing protocols while interacting with other guests or employees. Tables at restaurants will also be set at a distance of at least two metres and buffet meals will not be served.
The tourism Ministry states that these guidelines will be applicable till September 2020, unless extended by the government.