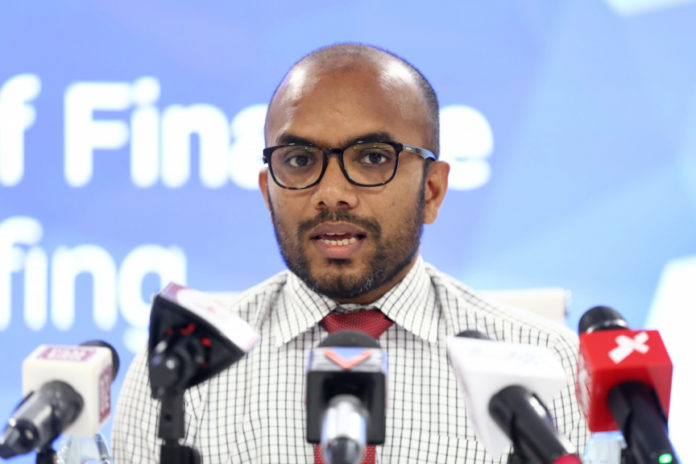 India has provided the Maldives with 1.4 billion dollars as a loan. Finance Minister Mr. Ibrahim Ameer explained that out of the 1.4 billion, 800 million is for governmental projects, 200 as budget support and 400 is for currency swap requirements for use by MMA if ever required. He added that out of the 200 million dollars given as budget support, 50 million is considered to be free aid while the remaining are considered treasury bonds.
He clarified that the 800 million dollars provided for different governmental projects are going to be given as line of credit and that it would be issued from Exim Bank, India with a 2.5% interest rate.
Mr. Ameer believes that the treasury bond of 150 million dollars will go on to be considered as free aid in the future. In addition to this, he stated that they will be working to avoid enlarging the debts of the Maldivian government when dealing with loans and credit facility.