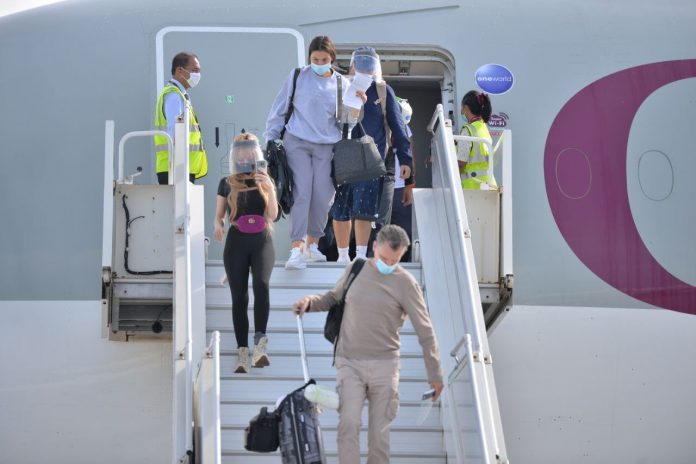 After more than three months, Maldives has reopened borders to the world with no restrictions.
The first visitors arrived via Qatar Airways(QR 672) today(15th July) morning with 129 passengers. Another scheduled passenger fight by SriLankan Airlines will be arriving in the afternoon.
Since situation has affected worldwide, there is a limited number of flights available into Maldives main airport: Velana International Airport upon reopening. However, as the situation progresses, more scheduled flights are expected to add routes to Maldives.
According to Maldives Airports Company ( MACL), SriLakan Airlines, Emirates, Etihad and Qatar Airways have confirmed scheduled flights to the Maldives in July.
From August onward, Gulf Air, Hongkong Airlines, Indigo, Silk Air, Singapore Airlines will resume scheduled flights to Maldives. Edelweiss air will resume flights to Maldives from September, following Turkish Airline on October 2020.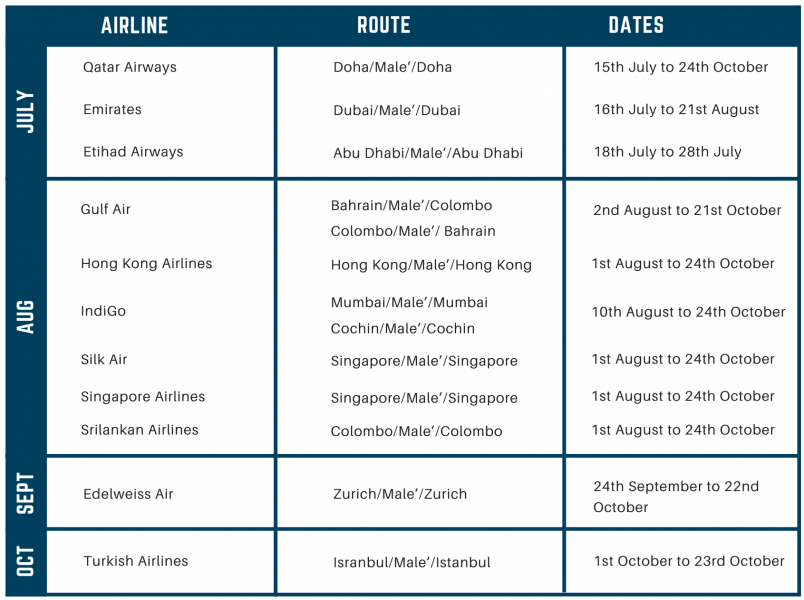 According to the Maldives tourism ministry, tourist resorts, liveaboard vessels and hotels located on uninhabited islands are open for bookings starting from July 15, 2020. Guest houses and hotels located on inhabited islands will be open for bookings starting from August 1, 2020. However, guest houses and hotels located on inhabited islands will be allowed to accommodate transiting passengers waiting for domestic transfers under special permits. Transit arrangements can be made through the primary facility where the stay is booked.
Tourists must provide confirmed booking of accommodations, such as a hotel receipt. Currently, over 40 resorts in the Maldives is opened for the tourist.