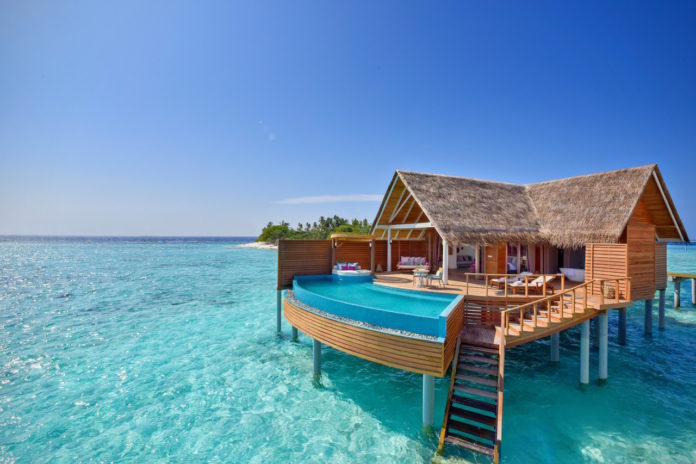 Looking at the last 6 years of tourist arrivals into the Maldives, it will be safe to say that the arrivals have remained rather stagnant. Even though slight increases have been seen, overall it's been pretty much the same. Even though tourist arrivals have remained equally competitive, bed capacity has risen at a staggering rate. One could wonder what's the reason for such an increase? Its basic understanding that demand should always meet supply and vice versa. If so what could be the consequences for Maldives?
Until the year 2008, Maldives saw an increase of just 6 thousand beds. From the year 2009 till 2013 there was an increase of just 563 beds. Surprisingly from 2014 till 2017, there has been an increase of 1034 beds. New government regulations heavily complement these statistics. Investment regulations have been refreshed to cater to larger investments coming into the country. Goods imported into Maldives for resort development has been deemed tax free. Statistics show that over MVR 3 billion worth of goods were imported for resort development purposes opening up more than 11 new resorts. The results imply that massive progress has been brought into the country in terms of supply. There are over 124 resorts in the Maldives currently with over 27,000 beds.
The real question we should be asking is that if the demand for Maldives remains stagnant and supply continues to grow, what sort of issues could potentially arise? It is important to note that there are over 6000 beds in guesthouses across the country. If so what do we make up for the total occupancy rate?
Tourism experts believe that should the Maldives keep on adding properties while struggling to attract more tourists, properties will struggle to fill their beds. It is widely believing that Maldives currently carries one of the highest number of world class properties in this region. Most of the biggest hospitality brands have placed big bets on the country that is often deemed paradise on earth.
Looking at another statistic, Till June 2017 there have been 657,540 tourist arrivals while there was 619,921 during the same period of 2016 citing a 6 percent increase with 1.2 million tourist arrivals. The biggest challenge upon us all is still promotion. Should we address the issue, we should be able to get in more arrivals.
Increasing supply is not necessarily a bad thing if we are to market the same products to attract more demand. Promotional duties should be shared among a government- private partnership. More initiatives should be taken by the private industry to promote Maldives. Such an initiative was the first Travel Trade Show (TTM) which was focused on attracting 2 million tourists into the country.