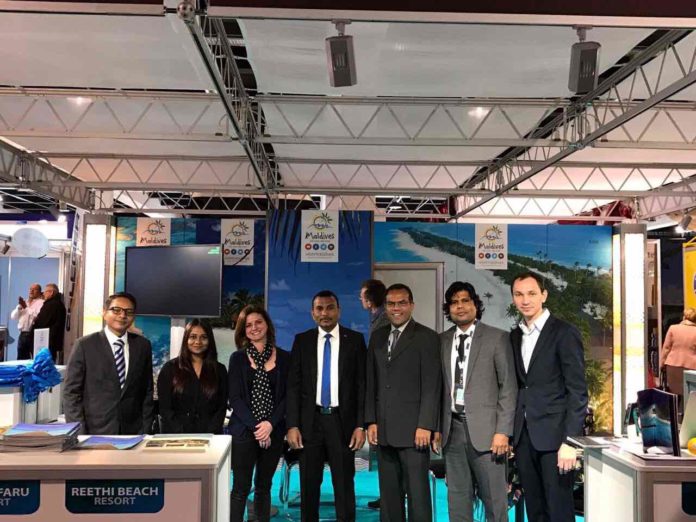 Maldives Marketing and PR Corporation along with 6 companies from the tourism industry is currently representing Maldives at the largest Swiss holiday and travel fair, FESPO 2017. The Head of Maldives delegation will be Acting Managing Director of MMPRC, Mr. Haris Mohamed. FESPO will be held from 26-29 January 2016 at Messe Zürich in Zürich, Switzerland.
With more than 650 exhibitors and over 650,000 visitors expected to attend the fair, this year marks the 27th anniversary of FESPO. FESPO offers its visitors information for Holidays and Travel and tips for adventurous, exciting, relaxing and unique holidays.
FESPO is increasingly becoming a key indicator for the tourism sector; it is an excellent platform and offers its visitors information for holidays and travel. FESPO 2016 attracted over 62,000 visitors including trade, media and consumers.
FESPO 2017 will be attracting a huge number of visitors from Switzerland and German speaking countries. This would be an ideal platform to promote the Maldives as a holiday destination. Participation at FESPO is expected to help boost the number of arrivals to Maldives.
With a market share of 2.5% and  a total of 31,678 arrivals in 2016, Switzerland is one of the top 10 markets for Maldives.