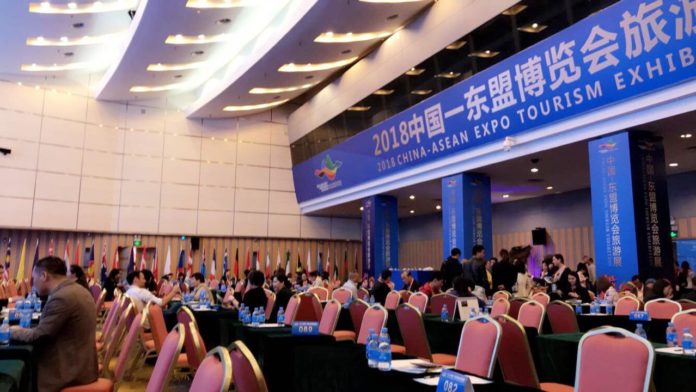 Maldives participates in the China-ASEAN Expo Tourism Exhibition (CAEXPOTE) 2018, taking place in Guilin, China from 26 – 28 October 2018.
The Maldives Marketing & PR Corporation is showcased at the exhibition in a 36sqm space, to promote the destination in the Chinese market. During this 3-day exhibition, MMPRC representatives will be promoting the various segments of the destination targeted towards attracting the Chinese market.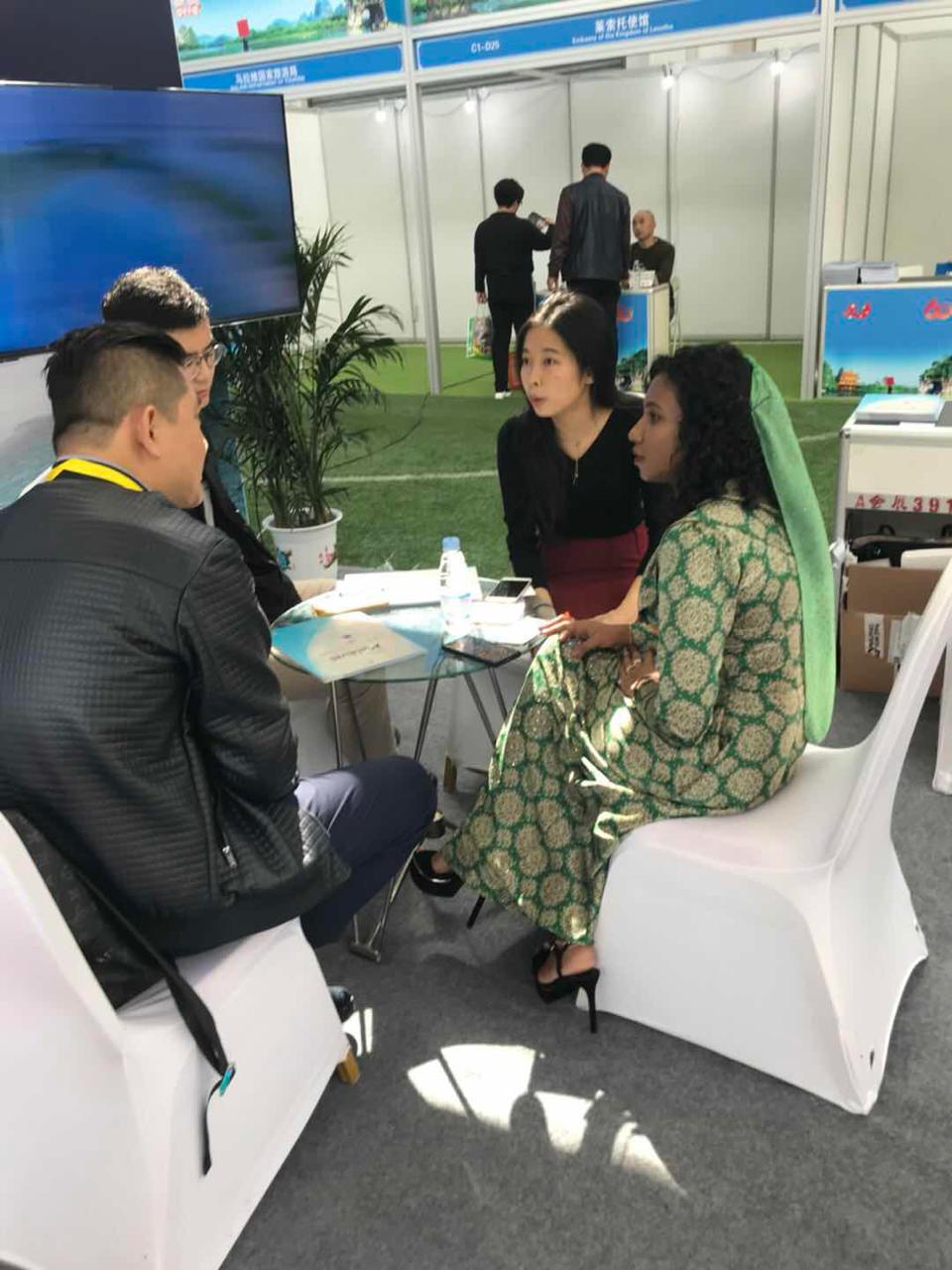 MMPRC representatives will also be participating in a B2B session with the major operators, and media from the region. Visitors are given most up to date information about the destination, and they also get the opportunity to taste Maldivian flavors right from the stand. Aside from these, visitors are also invited to take part in a social media campaign, where they stand a chance to win a surprise gift for posting a selfie on Weibo with the hashtags #visitmaldives and #CAEXPOTE2018. Visitors can also experience the underwater beauty through our Virtual Reality gear at the stand.
CAEXPOTE is among the growing exhibitions in the Guangxi region which commenced its first show in 2015. This annual exhibition in Guilin, Guangxi, aims to promote cooperation and exchange between China and ASEAN countries in the tourism field, while also enhancing mutually beneficial understanding and friendship among the region. The exhibition is determined to expand in the coming years, to position the exhibition as an internally recognized and well-known exhibition and a cooperative platform for regional tourism. In the past, the event has exhibited over 900 stands, from over 60 countries/regions, while attracting over 200,000 visitors.

China continues to be the top market to Maldives in terms of arrivals since the arrivals numbers spiked in 2012 positioning itself as the top market to Maldives. During the year 2017, 306,530 Chinese tourists visited Maldives contributing to 22.1% of the total market share. According to the most recent arrival figures, 222,108 Chinese tourists were recorded to have arrived by the end of September 2018. Participation in these fairs and constant market presence has helped maintain the arrivals from this growing market over the years and is expected to continue to increase.