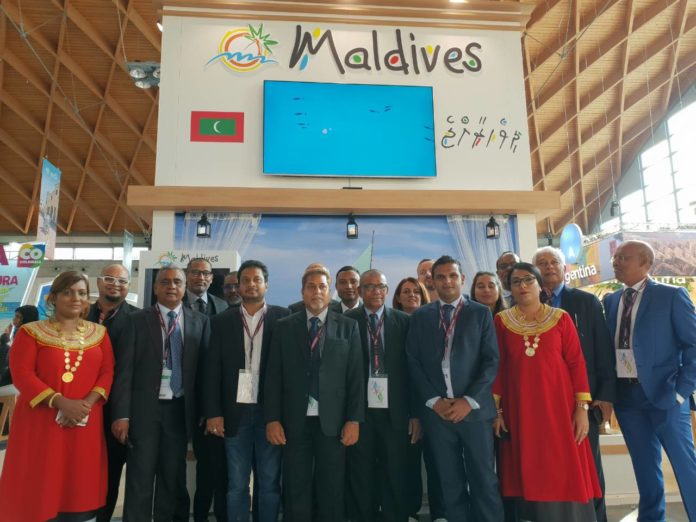 Maldives is being showcased at one of the largest tourism fairs in the Italian market, the TTG Travel Experience held in Rimini, Italy from 10-12 th October 2018. The Maldives Marketing and PR Corporation (MMPRC) together with 37 tourism industry partners representing 20 companies across Maldives tourism sector are promoting their products under the destination Maldives…the sunny side of life.
At the 3-day fair targeting the Italian travel trade, Maldives is showcased at a 64m 2 stand designed to colourfully display the beauty of the Maldives. Officials will be meeting with industry professionals during the fair to explore means to further develop and strengthen the presence of the Maldives in the Italian Market.
Apart from the business meetings conducted during the fair and giving out up to date information about the destination, there will be activities organized at the stand to attract more visitors. Visitors will have the opportunity to experience the Maldives in virtual reality and see the underwater beauty of the country through VR gear. Visitors also could also take a selfie at the stand and post on social media with hashtag #visitmaldives and #TTG2018 to win a surprise gift from the Maldives. Moreover, visitors can have a taste of Maldivian flavours at
the stand.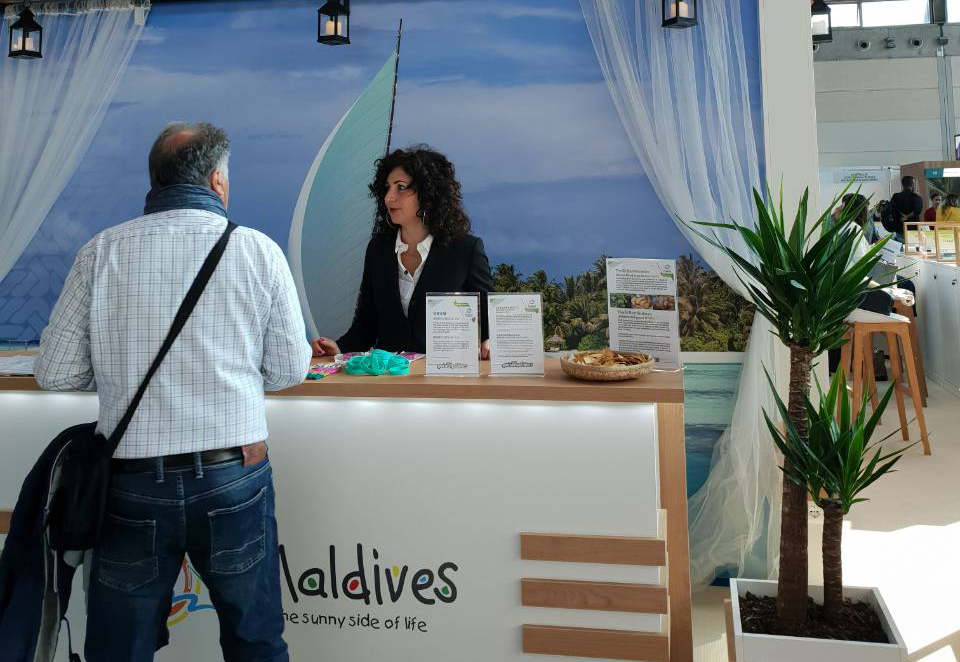 Being one of the leading tourism fairs in Italy, TTG Travel Experience is the Italy's leading tourism trade fairs in Italy, it is the gateway to the Italian outbound market. This fair provides one of the main B2B tourism marketplaces in Italy to sell tourism products, to network, win new business, as well as exchange views and find new ideas. Although the target is mainly the Italian Market, this event also gives the unique opportunity to meet with representatives from various sectors of the Tourism Industry from all over the world. With more than 2550 Exhibitors from 150 destinations represented at the fair, more than 72,000 visitors are expected to visit this year. These include 1500 buyers from 90 countries, 750 journalists and 300 bloggers.
Italy being one of the most important and top tourism generating source markets, this would be the second main activity that Maldives would be participating in Italy this year.
Italy Market is one of the major markets to Maldives with a total number of 88,848 tourists having visited Maldives in the year 2017 which is an increase of 24% compared to the previous year. According to the latest arrival figures, by the end of August 2018, a total of 69,787 tourists visited
the Maldives from Italy which is a 19.1% growth compared to the same period in 2017.