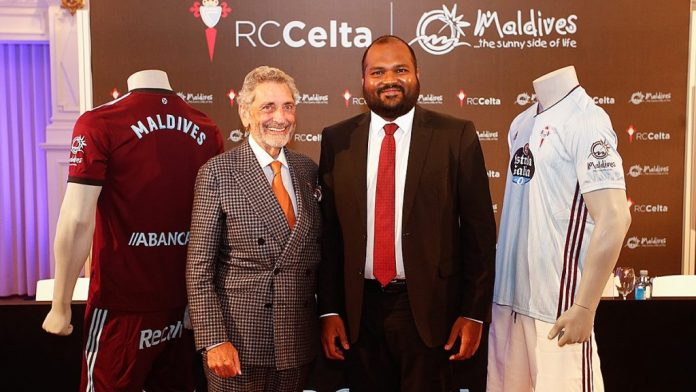 RC Celta and the government of the Maldives has signed a sponsorship and collaboration agreement on 4th November that will foster a fruitful relationship between the two institutions over the next three years.
The signing of the agreement, which took place in A Sede's Salón Regio, was attended by the president of the Vigo club, Carlos Mouriño, the vice-president, Pedro Posada, the minister of tourism of the islands, Ali Waheed, his counterpart for youth and sports, Ashad Ali, and the president of the Maldives Football Association, Bassam Adeel Jaleel.
The agreement includes the promotion of the country on the first team's home and training jersey sleeves with the slogan 'Maldives… the sunny side of life' as well as on the official bus and various areas in the Abanca Balaídos stadium and training camps.
In addition, RC Celta, as an international benchmark for youth work, will collaborate with the Maldives in the promotion and improvement of youth football and the future national team of this country. The sky blue club will host a number of young Maldivian players to improve their training and club coaches will travel to the Maldives to share their knowledge and experience.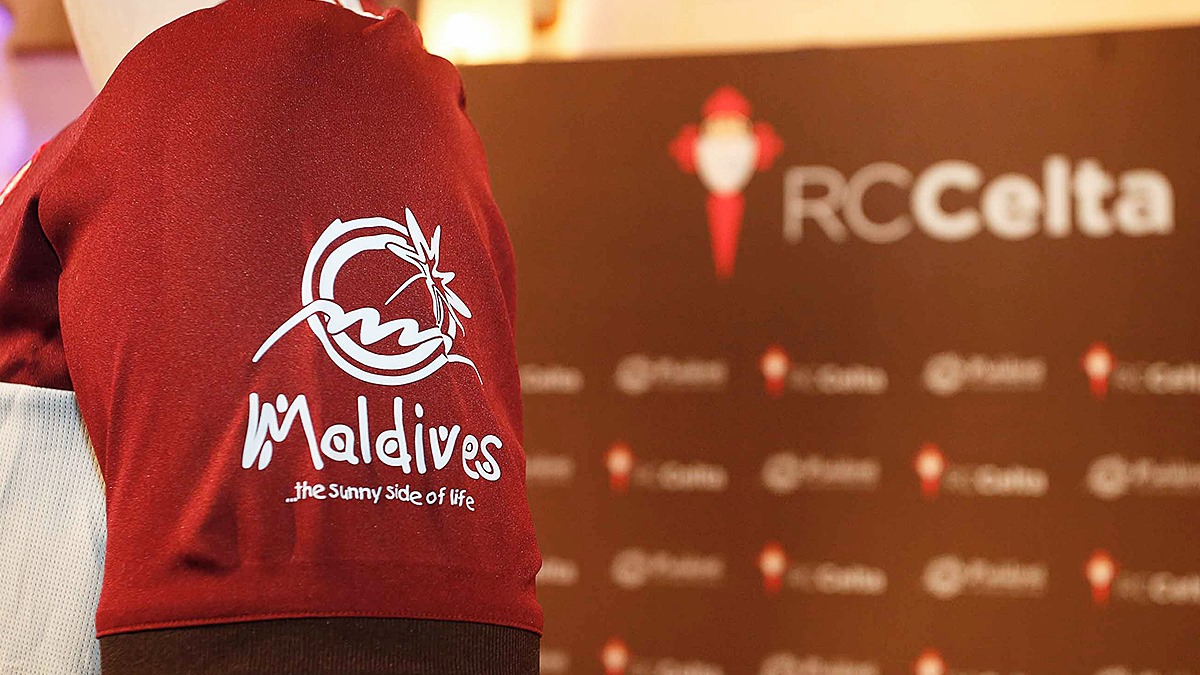 RC Celta President Carlos Mouriño was enthusiastic about the agreement reached with the Government of the Maldives. "It is an honor and an enormous satisfaction for us, RC Celta, that we have been chosen to promote the beauties of their islands," he said during the presentation of the team's new sponsor.
Mouriño also stated that the club will collaborate in making these idyllic islands better known throughout the world, mainly in Europe, India, and China through the audiences at the matches on television and Facebook, to which collaboration in the development and growth of football is added. " Together we will make a great partnership that will bear much fruit for both of us," he said.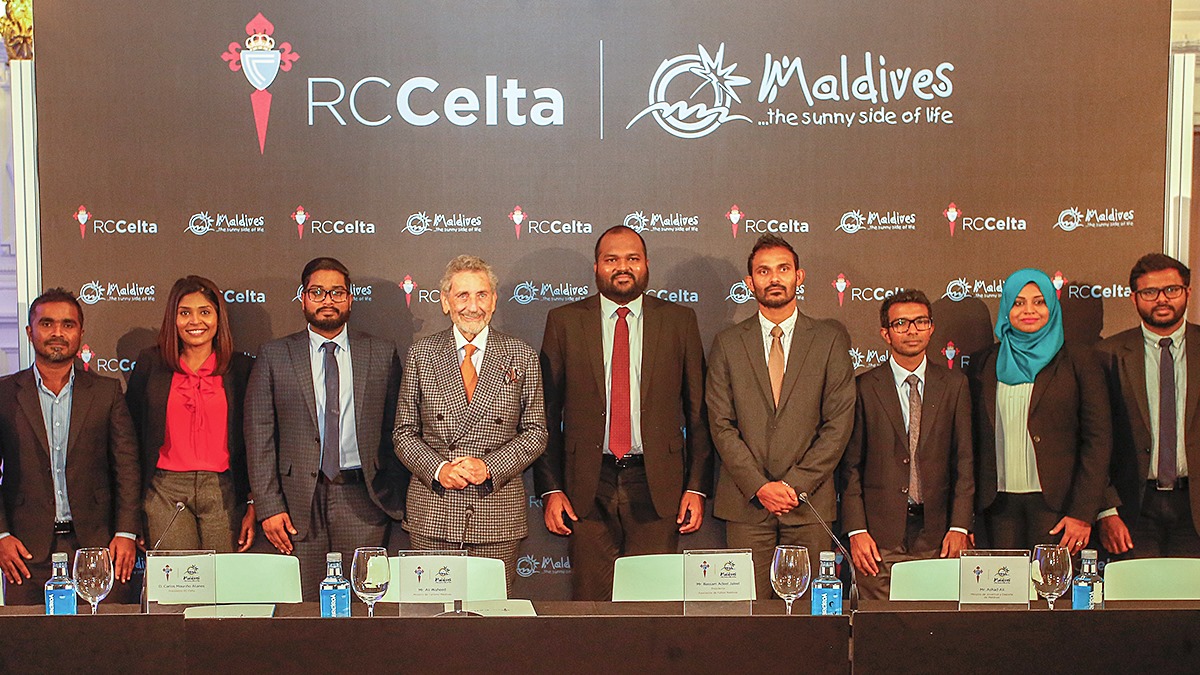 For his part, the Minister of Tourism of the Government of Maldives, Ali Waheed, expressed his gratitude to the sky blue team for the agreement reached to have the name of his country appear on the first team's kit. "We would like to thank RC Celta for allowing us to bring the sunny side of the Maldives to this club. We'd like us to be the sunny side of the RC Celta from now on," he said.
"This agreement will greatly promote tourism and sport and will strengthen the backbone of our national team and all of our country's football," he added.