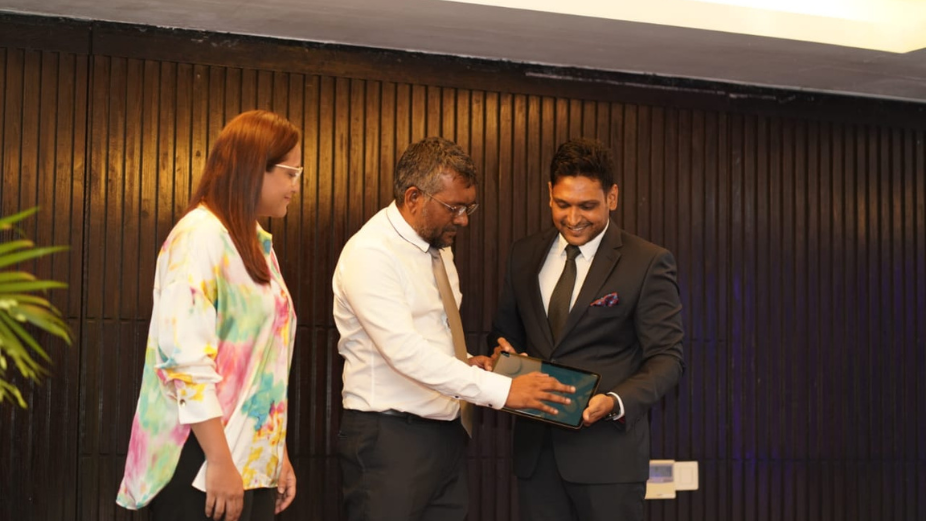 The Maldives Stock Exchange (MSE) has launched an electronic platform, 'Viyana'.
The launching ceremony, which took place on Wednesday at the Hotel Jen ballroom, was graced by the presence of Economic Minister Uz. Fayyaz Ismail.
Viyana is an electronic platform developed by MSE to facilitate and operate the Private Securities Segment organised under the Regulation on Issuance of Securities and the Listing Rules and regulated by the Capital Market Development Authority (CMDA).
Viyana will serve as a centralised, transparent and regulated platform through which businesses can raise capital from accredited private investors through private offerings.
Speaking at the launching ceremony, the CEO of MSE Mr. Aushan Latheef stated: "Viyana will expand the choices available for the financial sector of the Maldives. This has been our driving force since day one, to provide an array of choice to everyone along all spectrums of the capital market."
With the launching of Viyana, companies seeking to raise capital will have more control over the capital arrangement. The Private Securities Segment will also allow private companies to tap the capital market without the requirement of converting into a public limited company, thereby minimising the administrative challenges and save time in reaching their financial goals.
Furthermore, this is a gateway for retail and institutional investors to reach multiple investment opportunities, and a path to increase investment exposure to different sectors, returns and time horizons.
"Today is a new beginning of our commitment to all stakeholders to build our long-term vision, to be the platform to access the right skills, network and capital," Mr. Aushan said.
For more information, visit the website: https://viyana.mv/