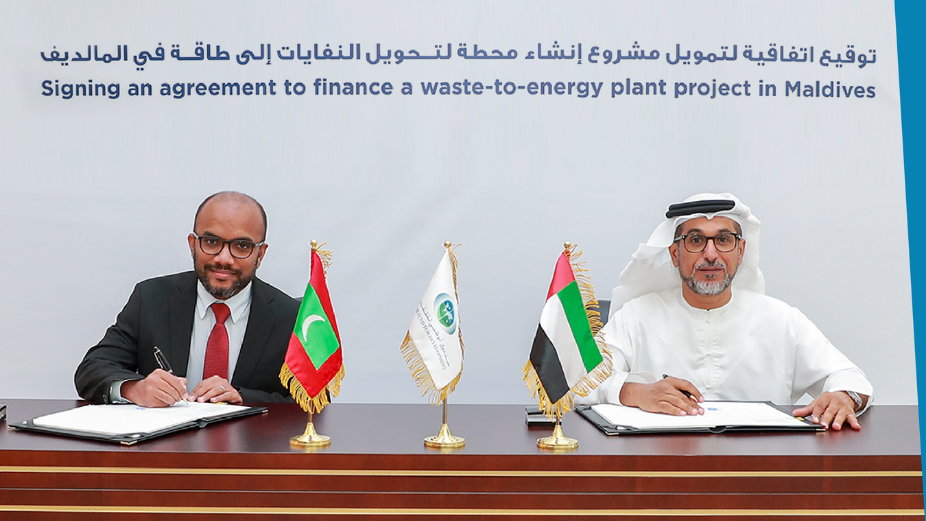 Maldives has taken an AED 51.4 million (USD 14 million) loan from the Abu Dhabi Fund for Development (ADFD) to develop a waste-to-energy plant.
The signing of loan agreement was announced in a tweet on Monday. As per ADFD, this project will help to reduce waste by 10 percent and provide electricity to 6,000 households, and promote sustainable economic developments in the Maldives.
Finance Minister, Mr. Ibrahim Ameer expressed gratitude to ADFD for being a development partner for the Maldives. He also highlighted on the several key projects that have been financed are ongoing with the assistance of ADFD.
Ameer has stated that this job will be creating over 100 jobs and contribute to Maldives' carbon neutrality goals.