Maldives Marketing and Public Relations Corporation (MMPRC) together with the tourism industry partners of Maldives are currently taking part in Tourism Expo Japan held in Tokyo, Japan from 20-23 September 2018. The Maldives Delegation including 11 industry partners is headed by Ambassador of Maldives in Japan, his Excellency Mr. Ibrahim Uwaish.
Together with the MMPRC officials, Embassy officials will be representing the destination in the fair. The colorful destination images displayed at the Maldives stand will grab attention of visitors. Business meetings with the industry stakeholders are planned in order to identify strategies to further improve the market performance. To attract more visitors to the stand, several activities will be carried at the stand with contribution and assistance from the Maldives Embassy in Japan.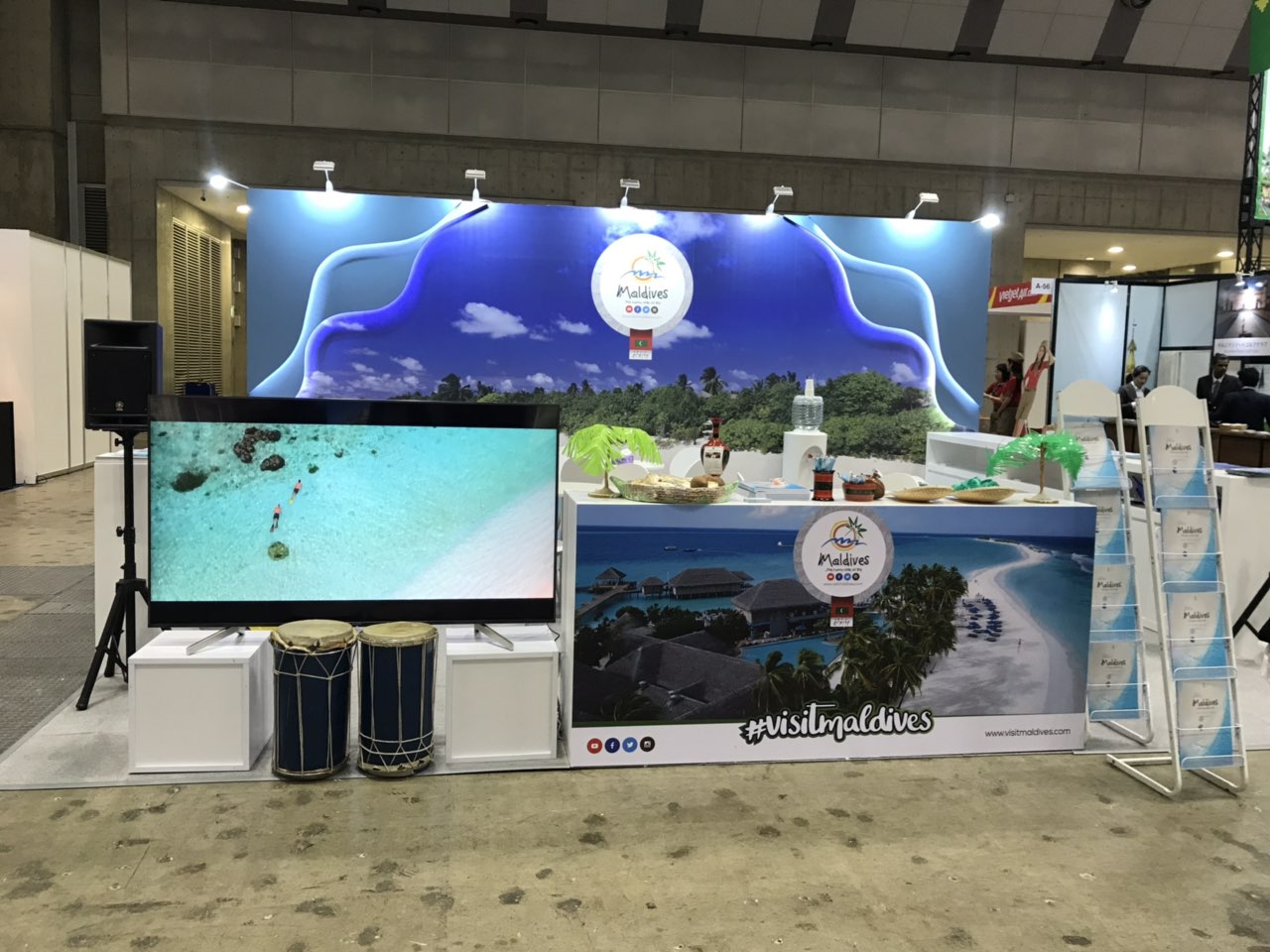 One of which is a bingo game at the stand where the winner will be given free holiday package to the Maldives sponsored by Crown and Champa Resorts. In addition, the visitors will have opportunity to experience the underwater beauty of the Maldives through VR Gears at the Maldives stand.
Tourism Expo Japan is the largest travel fair in Japan targeted to enhance outbound and inbound travel of Japan of Japan by bringing together the combined strengths of the global tourism industry. Tourism Expo Japan presents numerous opportunities for destination promotion. It provides travel professionals an ideal platform for exchanging travel information.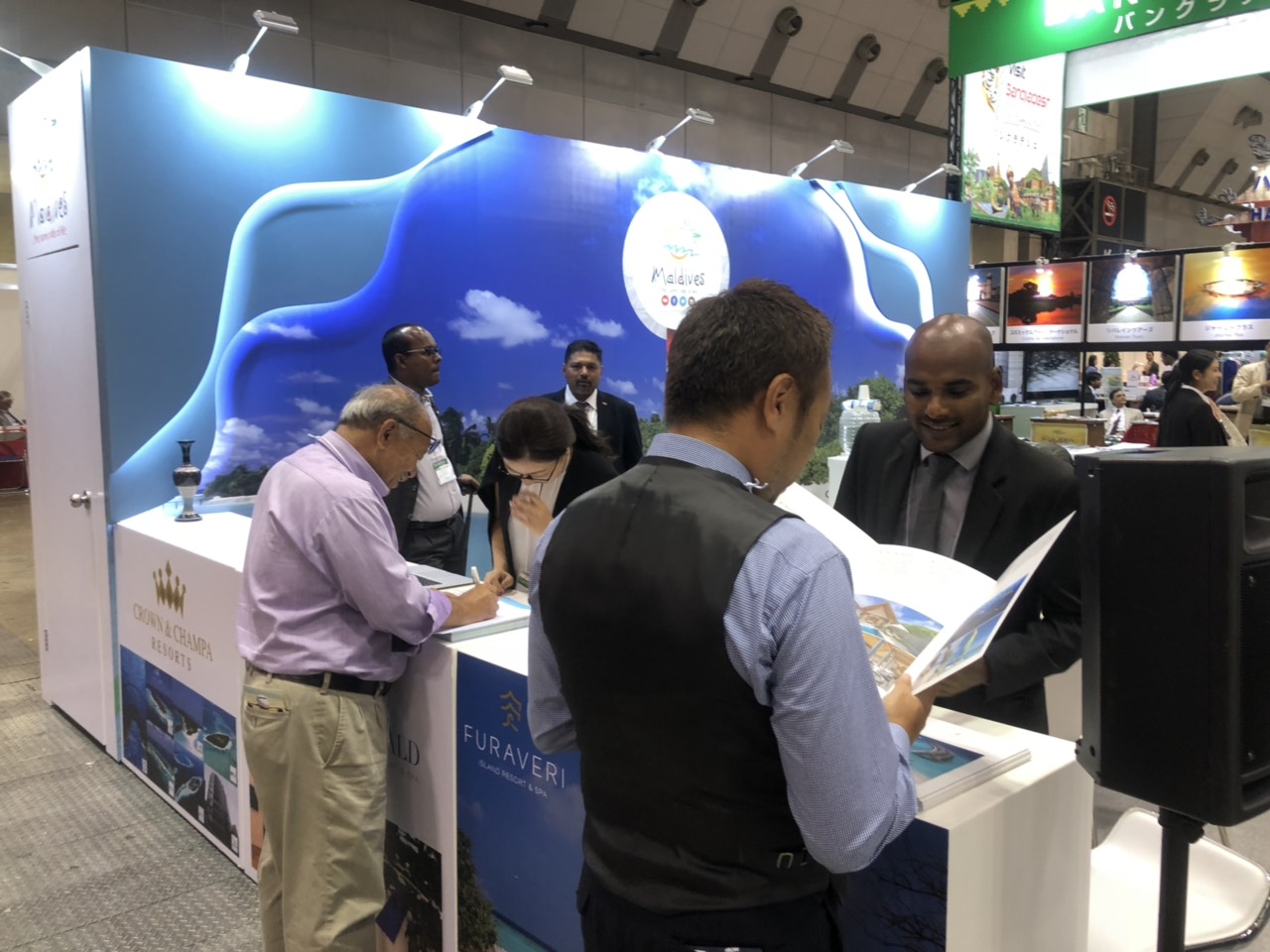 Furthermore, this fair inspires consumers by showcasing the facets of tourism industry. Last year the fair recorded 191,577 visitors and 8,671 press visitors. In addition, 1,310 companies and organizations from 130
countries exhibited in the fair last year.

The Japanese market is among the top markets to Maldives. In 2017, a total of 41,133 tourist arrivals were recorded from Japan which is an increase of 3.1% compared to 2016. As of July 2018, 22,110 Japanese tourists visited Maldives, this is an increase of 2.6% when compared to the same period in 2017.