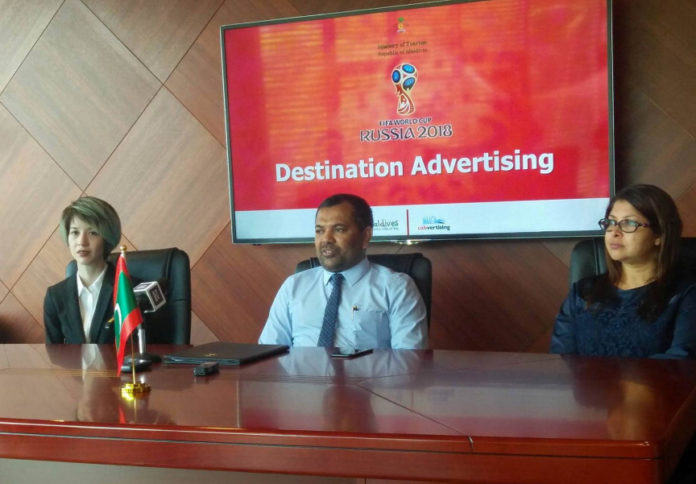 Ministry of Tourism and Maldives Marketing and Public Relations Corporation has begun preparations in order to Maldives Tourism during the 2018 FIFA World Cup due to be held in Russia.
To promote Maldivian Tourism, MOT and MMPRC have decided to advertise Maldives imagery on 100 Russian cabs reaching a total of 17.7 million people.
Speaking at the press-engagement announcing this project, Tourism Minister Moosa Zameer said that in order to mitigate the possible effects of the State of Emergency announced in February, several activities have been planned including the promotional activity in Moscow, Russia.
Cabvertising, a Germany company who has over 25 years of experience in high-quality advertising in Europe has been assigned to the project.
While Russia remains a key tourism sector for the Maldives, a huge crowd is expected to gather in Moscow making it extremely important to have a Maldivian presence in the Russian Capital.