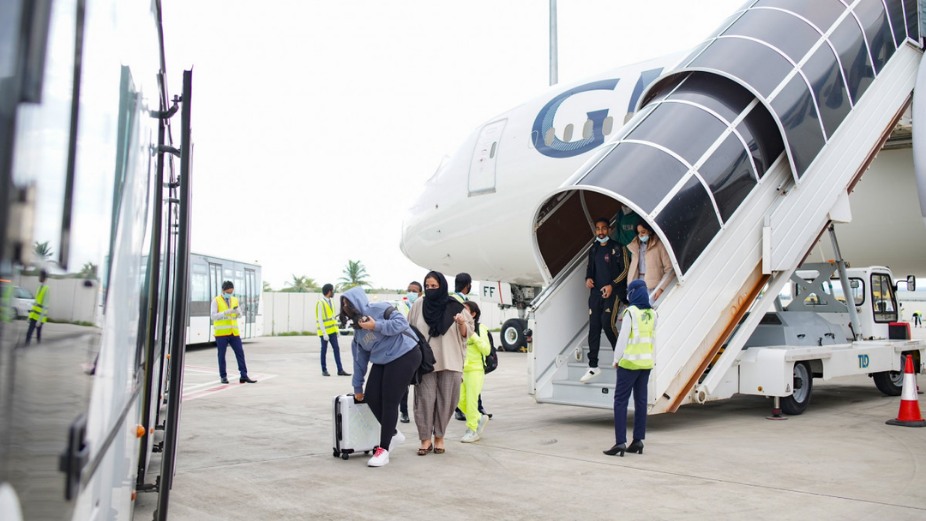 Maldives will close their borders starting tomorrow to seven Southern Africa countries: South Africa, Namibia, Mozambique, Zimbabwe, Eswatini, Lesotho and Bostwana. Borders will remain closed until further notice for all travellers except locals and work permit holders.
As per the announcement by Health Protection Agency of Maldives (HPA), all travellers who have been in these seven countries within the past 14 days and have transited for more than 12 hours at any of the countries, will not be allowed entry into the Maldives. Locals and work permit holders entering Maldives will also have to undergo the mandatory quarantine of 14 days and obtain a negative PCR test result after this period.
These tighter restrictions were announced due to World Health Organization (WHO) classifying the new COVID-19 variant: Omicron as a 'variant of concern'. Scientists have expressed concerns that the new variant could be more resistant to vaccines and could spread more easily. WHO has said it would take weeks to determine how effective vaccines were against the variant, which was first identified this week.
The European Union and several countries, including Britain and the United States, have also announced tightened border controls.