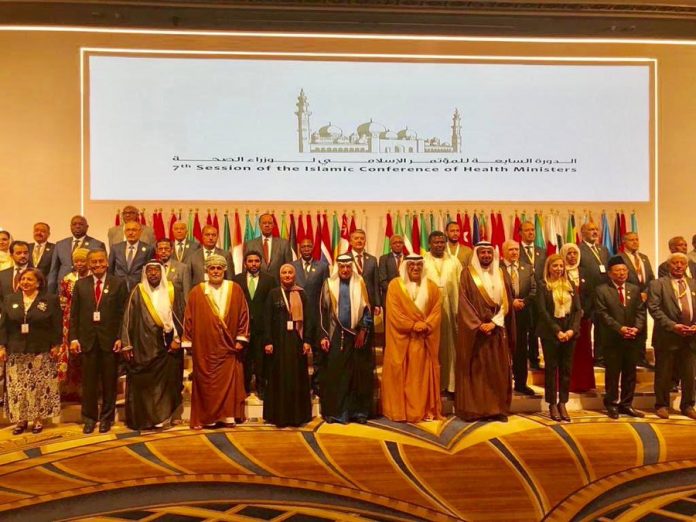 Organization of Islamic Corporation (OIC) has announced that the 8th edition of Health Ministers Conference will be held in Maldives.
The decision was revealed at the OIC Health Ministers Conference held in UAE from 15th-17th December. The 8th edition of OIC Health Ministers Conference will be held in Maldives on 2021.
Minister of Health, Abdulla Ameen participated at the conference in UAE and highlighted on the health impacts of climate change and sea level rise, marketing of high sugar beverages and junk foods, novel tobacco products, availability of vaccines and vaccine hesitancy.
The Minister noted that all these areas require global political will, thinking and concerted action and that efforts at national level can only become fruitful when they are backed by global political will.
"As, we deliberate on the theme of "Quality Life", in this meeting, I wish to draw your attention to this very pertinent matter of life-protecting, disease preventing vaccination for our people and the importance of sustaining vaccine availability and coverage in our countries," the Minister said.
Health Minister further noted that Governments should abide by the principle of "leaving no one behind", as we move on making progress towards achieving the health-related SDGs.
The conference witnessed discussions by OIC health ministers on the OIC Strategic Health Programme of Action (SHPA) 2014-2023 and how to foster cooperation in relation to it. It will also cover healthy lifestyles, prevention and control of communicable and non-communicable diseases, maternal and child health and nutrition, health emergencies and disasters, self-reliance in the production of medicines, vaccines and medical technologies.
The Organization of Islamic Cooperation (OIC) is the second largest inter-governmental organization after the United Nations with a membership of 57 states spread over four continents. Held every two year, the last edition of the conference was held in Jeddah, Saudi Arabia on December 2017.