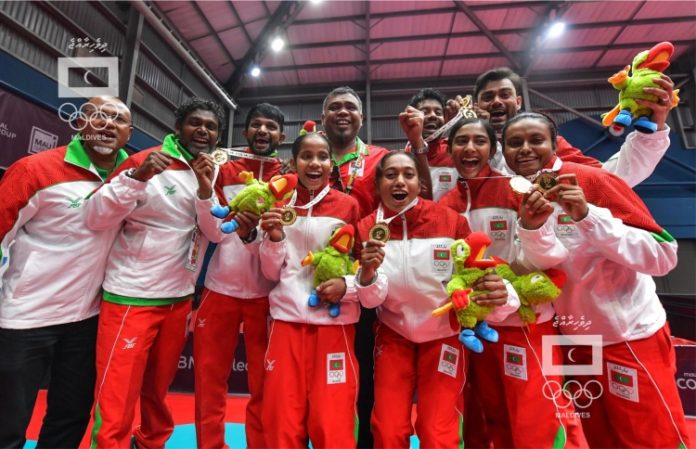 President Ibrahim Mohamed Solih tweeted that the Maldives has been officially selected to host the Indian Ocean Island Games (IOIG) in 2023.
The Indian Ocean Island Games is a multi-sport event held every four years among athletes from Indian Ocean island nations.
The Games were created by the International Olympic Committee (IOC) in 1977 and currently gather the island nations and territories of Mauritius, Seychelles, Comoros, Madagascar, Mayotte, Réunion and the Maldives.
IOIG will be the first international multi-sport competition to take place in the Maldives.
The Maldives has won 15 medals in this year's games, including the first gold medal in a team event and the first gold medal for badminton in an international tournament. Maldivian athletes also won silver and bronze in track, field, tennis and badminton.