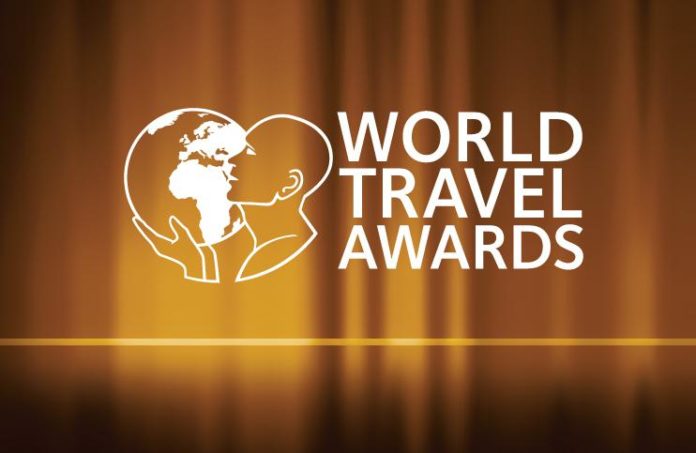 Olhuveli Beach & Spa Resort, an idyllic-paradise nestled amid lush tropical vegetation in the Maldives, has been selected to host the World Travel Awards Grand Final 2016.
The prestigious red-carpet event will take place on December 2nd, welcoming industry leaders from around the globe to this internationally acclaimed destination.
World Travel Awards President Graham Cooke said: "It is an honour to reveal the World Travel Awards will return to the Maldives in December for our Grand Final 2016."
"This is truly one of the most sought after destinations anywhere on earth, and it will be our pleasure to welcome our nominees to what promises to be the highlight of the tourism calendar."
"Preparations are already underway for the event and I look forward to greeting the leaders of our booming industry to the Maldives later this year."
With its beautifully designed villas standing over turquoise waters, white sandy beaches, and endless sea views the resort if the perfect location to toast the leaders in international hospitality.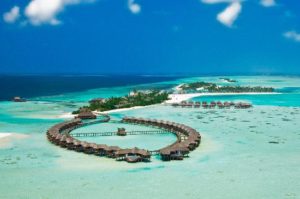 "We are honoured to host the Grand Final of World Travel Awards 2016 at Olhuveli Beach & Spa Resort, and equally delighted to be welcoming the best of the best to this amazing destination."
"Our group, Sun Siyam Resorts, has already won a couple of accolades at the regional ceremonies and cannot wait for the global announcements in December," said Evgenia Boyankova, Group Director of Business Development, Sun Siyam Resorts.
World Travel Awards, too, will be celebrating, rewarding its global winners at the end of the Grand Tour 2016.
Regional Gala Ceremonies have already taken place in Tanzania and Peru, with stops scheduled in Italy, Jamaica, Vietnam and the United Arab Emirates before the end of the year.
Winners from each regional celebration progress to the Grand Final in December.
World Travel Awards was established in 1993 to acknowledge, reward and celebrate excellence across all sectors of the tourism industry.
Today, the World Travel Awards brand is recognised globally as the ultimate hallmark of quality, with winners setting the benchmark to which all others aspire.
Each year World Travel Awards covers the globe with a series of regional gala ceremonies staged to recognise and celebrate individual and collective successes within each key geographical region.
World Travel Awards Gala Ceremonies are widely regarded as the best networking opportunities in the travel industry, attended by government and industry leaders, luminaries, and international print and broadcast media.