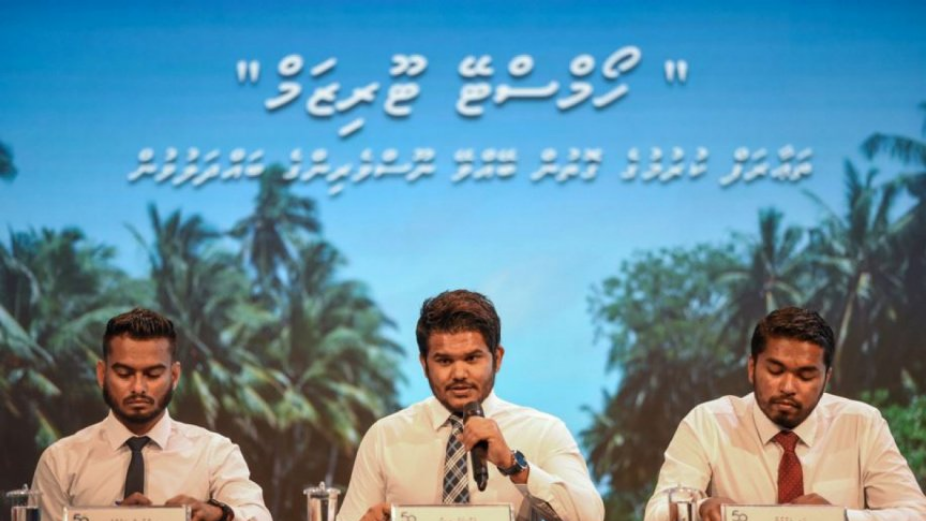 With the introduction of homestay tourism in January in the Maldives, Ministry of Tourism announced that they will begin expansion into the segment in M. Dhiggaru – an island known for exemplary hospitality.
In a press conference by Tourism Ministry on Wednesday afternoon, Head of Tourism Diversification and Localization Department, Ali Razzan said that Dhiggaru is home to experts in all fields of resort operations. He also said that while Dhiggaru may not have tourist facilities or guesthouses at this time, it is however home to many young adults who work in resorts.
According to Dhiggaru Council, the island will have 50 rooms designated for local tourism starting this January and they are also targeting to increase the number of rooms to 200 before the end of their term. As of right now, only 4 homes will be available when homestay tourism is launched on the island. Despite this, Razzan stated that from guest relations to frontline office to security to dive centers to water sports, Dhiggaru has expertise in all areas needed for guest operations
Deputy Tourism Minister Assad Riza further said officials visited some 60 local islands under the tourism diversification and localization project, and met with councilors, women's development committee members, and tourism industry experts. It was during then it was noted that Dhiggaru stood out for its warm hospitality.  
"The surprise we received when we went to Dhiggaru is, we received a resort-standard welcome when we arrived to the island. They didn't know we were expecting it. But given their background in the tourism industry, they understood that that was how it should be," he praised them.
Riza said that the team from Tourism Ministry were greeted with boduberu, and received by butlers. "They [the butlers] were assigned to everyone and they escorted them to the room in the house they were to stay in. Their luggage was waiting for them when they went to the room. The luggage was tagged with their names. We are talking about an island in a Maldivian atoll, an island without a single tourist," he said. 
Riza went on to stay that the people of Dhiggaru understood that homestay tourism offered an opportunity for islands which did not follow existing tourism models and the Tourism Ministry would offer its full support to local councils and tourism workers to introduce homestay tourism in their islands.