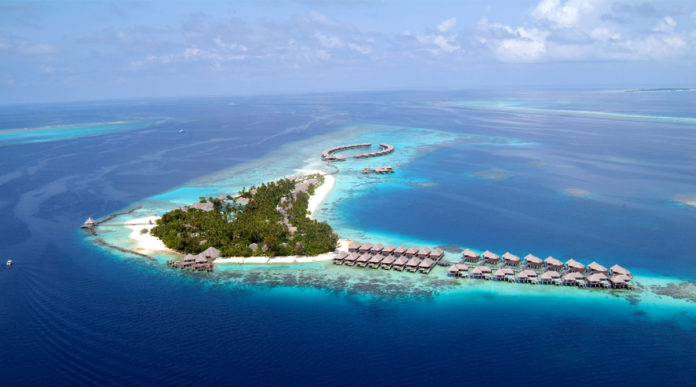 Australian's are streamer to Cuba and Iceland, looking for journey in Antarctica and South Africa and honeymooning in a Maldives. Revealed in a 2017 Virtuoso Luxe Report Australia, these are a oppulance trends being seen by a network's Australian formed advisors for a entrance year.
The annual report, that for a initial time enclosed a relapse from a Australian market, is a heading trend predictor for oppulance and experiential transport globally. Also for a initial time, a news looks during destinations that are fast changing or during risk of disintegrating in a entrance decade.
Here are Virtuoso's transport recommendations for 2017:
Head now for destinations with a clarity of urgency: ones that are changing fast or even disappearing. Cuba tops a list as both an rising end and one in risk of losing a particular character. The Arctic is another must-see, with melting glaciers impacting a region's singular wildlife. Closer to home, a Great Barrier Reef ranks second in a list of many endangered.
Seek out active journeys, as journey transport soars even aloft this year as a widespread trend. Virtuoso's Australian advisors are rating South African safaris, exploring Vietnam and a Galapagos Islands, and New Zealand as a closer journey option.
Multi-generational transport stays hot, and families are looking to relax in Fiji, Hawaii and Thailand or try a US or Italy. Take a event to live like a internal by with a cooking class, perusing a markets, sport for truffles or even opting for a private, in-home dining experience.
Pack a bathers as island destinations are a top-tip for honeymooners. The Maldives offers a No.1 regretful get divided and Fiji provides a end closer to home for Australian newly weds.
Key commentary from a 2017 Virtuoso Luxe Report:
Top 5 "emerging destinations" for 2017
• Cuba
• Iceland
• Japan
• Sri Lanka
• Myanmar/Burma
Most renouned general convenience destinations
• Italy
• United States
• France
• Spain
• Canada
Most renouned destinations for family travel
• Fiji
• United States
• Thailand
• Italy
• Hawaii
Most renouned journey destinations
• Antarctica
• South Africa
• Vietnam and New Zealand
• Galapagos Islands
Most renouned honeymoons
• Maldives
• Fiji
• Italy
• Bali
• Thailand
Top Endangered/Changing Destinations
• Cuba
• Great Barrier Reef
• Antarctica
• Venice
• Maldives
Biggest trends for 2017
• Family and multigenerational
• Active and journey / Luxury cruise
• Celebration
Length of outing with increasing direct for in 2017
• 2 + weeks international
• 3-5 day domestic
• Week prolonged international