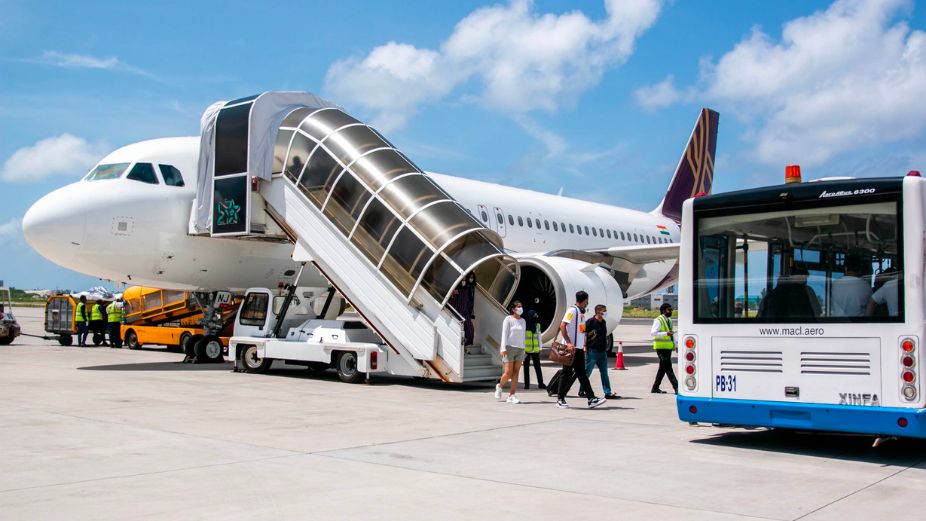 The Maldives has welcomed a surge of visitors in the first quarter of 2023. According to the latest data, tourist arrivals have not only recovered from the pandemic but have also surpassed the pre-pandemic levels of 2019.
During the first quarter of 2023, 523,928 tourists arrived in the Maldives, compared to 482,978 in the same period in 2019, representing an impressive increase of 8.5%. What's more, visitors are now staying longer in the Maldives, with the average duration of stay increasing from 6.3 nights to 8 days over the same period.
The Maldivian government had set an ambitious target of welcoming over 1.8 million tourists in 2023, and with 29% of this target already met in the first quarter, the destination seems to be well on its way to achieving this goal.
The Maldives' tourism industry recently celebrated another milestone, with tourist arrivals surpassing the 500,000 mark on March 26, 2023. This achievement is a testament to the country's enduring appeal as a world-class travel destination.
As the Maldives continues to attract visitors from around the world, the country's tourism industry looks set to flourish in the coming months, providing a boost to the local economy and offering a much-needed respite for travellers seeking sun, sand, and relaxation.